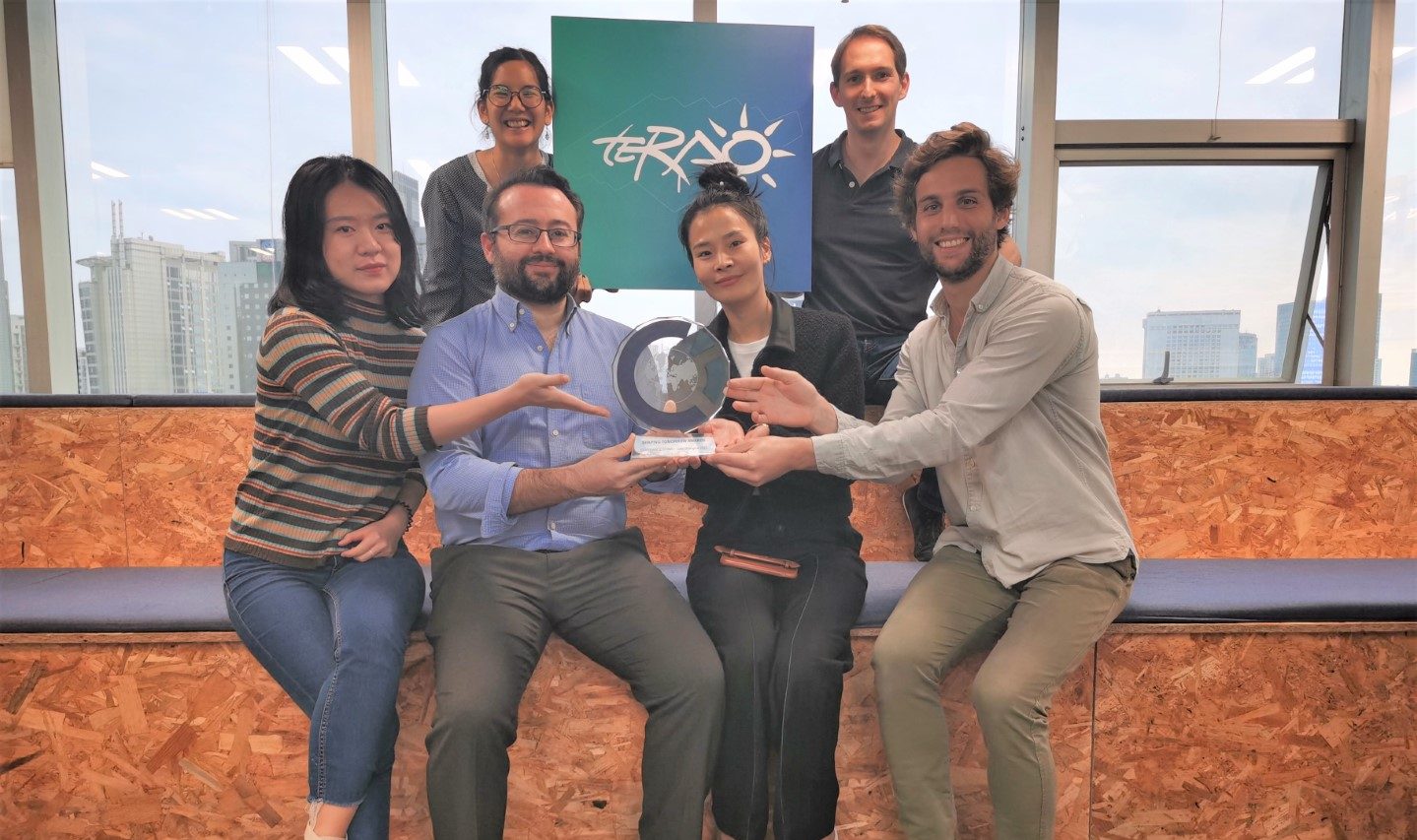 Last Friday 23rd October, the CCIFC (French Chamber of Commerce and Industry in China) Shanghai organized its annual Gala at the Shangri-La hotel in Pudong. During this event, TERAO Asia team was glad to receive one the "Green Business" Awards along with 3 other companies.
TERAO Asia core business is around Green Buildings and Energy Efficiency, therefore, it is a great recognition to receive this award, among French companies in the Shanghai business environment.
TERAO receives Green Business award at the CCIFC gala (Credits: CCIFC)
For this award especially, the case study of Wuhan Caidian Eco-city project has been put forward. Indeed, TERAO contributed with different French expert companies (AREP, Burgéap, Biotope, Iris Conseil) in the master planning of this first Sino-French eco-city in China.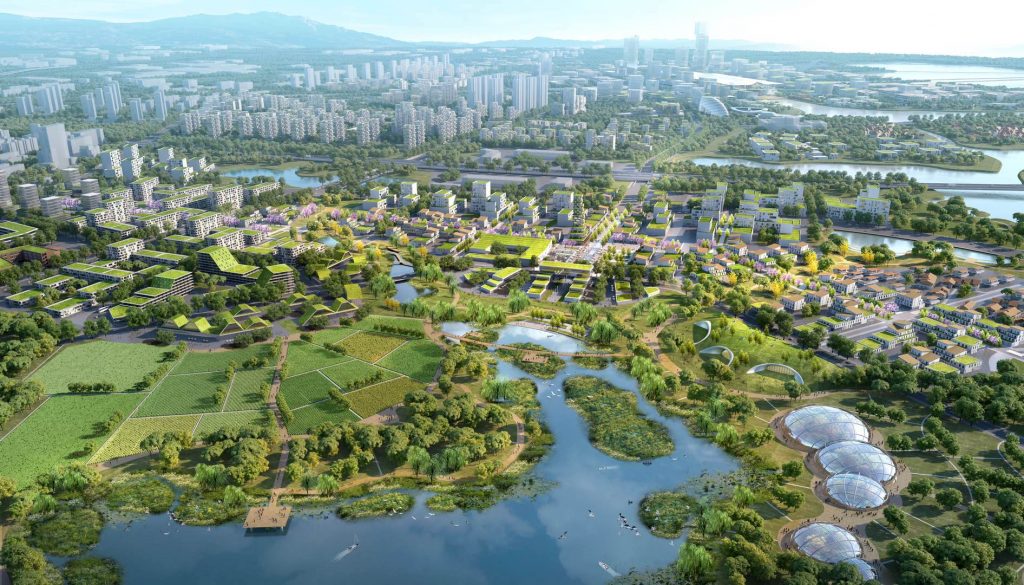 Caidian Eco-city in Wuhan
Specifically, TERAO team analysed low-energy and low-carbon solutions for the district, such as energy efficiency (building envelop, high efficiency HVAC…) solutions and renewable energies (solar PV, geothermal energy).
As it is a Sino-French Eco-city, it has been decided that apart from the China Green Building label, 10% of the buildings should comply with HQE (French green building label). In this regard, the sustainable brief was also edited by TERAO to let building owners and designers know how to comply with the HQE standard.
This case study is one of many others, as you can discover in our "Project" page, and with the last interview with our customers (Argosy, Erlab). We would like to thank our customers and our team members who contributed to Caidian and to other projects.
TERAO Asia team holding the Green Business award from CCIFC
If you want to know more about TERAO Asia, please visit our website or follow us on Linkedin or contact our Business Development manager, Gaspard Lemoine-Scelles through his email address: glemsce@teraochina.cn. We are looking forward to contributing towards a more sustainable future with you.