Case study – Energy audit: Technical Centre of Plastic Omnium in Wuhan
TERAO was asked to carry out an energy audit of the technical Centre of Plastic Omnium in Wuhan. This building constructed in 2018 is an R&D centre and test lab for automotive fuel systems in cars. For its global sustainability program, the Group has set two ambitious goals:
Reducing carbon emissions by 20% by 2025
Becoming carbon neutral by 2050
The Group will communicate more ambitious targets for 2025 in December this year
In China, Plastic Omnium is starting this initiative by conducting an energy audit of its technical centre. This energy audit conducted by TERAO pursues three different objectives:
gaining in visibility with regards of the current performance of the building,
understanding the different potential improvement strategies and their relevancy regarding the group,
optimizing energetically the Tech Centre,
Project type: Energy audit of a Technical Centre
Picture of Plastic Omnium's Tech Centre in Wuhan
TERAO Energy Audit Methodology
To ensure this energy audit went smoothly, TERAO started by collecting data on the building (energy bills, architectural layouts, HVAC equipment list, process equipment) and by asking for feedbacks from the site management. Once done, TERAO complete a Pre-Analysis and is ready to make an on-site visit.
The purpose of the site visit is for TERAO to verify the process operating onsite, and to assess the building and its equipment. During the visit we do several actions including:
Check and confirmation of the equipment which take part in the on-site consumption,
Collection of HVAC data (power, efficiency…),
Interviews with the management to obtain operational data,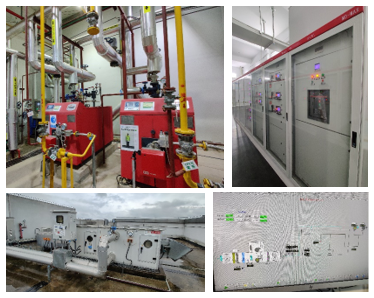 Site visit of the Tech Centre in Wuhan
For Wuhan technical Centre, TERAO made a strong analysis to estimate the energy breakdown of the whole facility. This analysis helps to highlight where, how and when electricity is consumed on site and helps to identify the main consumptions and auxiliary consumptions of the facility. This energy breakdown is giving an overview of which solution will be the most relevant for the project.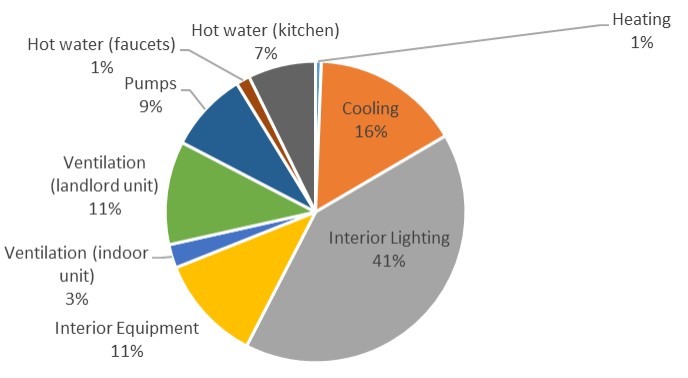 Example of Energy breakdown for a similar asset
Our team provided and studied solutions to help Plastic Omnium decrease its energy consumption. For each of these solutions, CAPEX and ROI were detailed in the audit report. These optimizations include:
Cogeneration system (CHP),
Air Source Heat Pump with VSD technology,
Efficient fan motor for Air Handling units (Grade 1 for energy China label),
Solar films on windows,
Solar Photovoltaic system
Example of optimization suggested
Some optimizations that do not need any investment were also suggested. These solutions are related to HVAC regulation (fresh air flow, temperature set points, etc..) and were made possible through the site visit and a strong knowledge of HVAC systems.
Now, the client will decide which optimizations to implement and TERAO is glad to have helped them in this decision-making process.
Written by Thomas Krysinski
---
If you need more details on this project, please do not hesitate to contact our Business Development Manager at glemoinescelles@teraoasia.com. We would be glad to help you to assess the energy savings potential of your activities and assets.
Explore more from TERAO case studies: