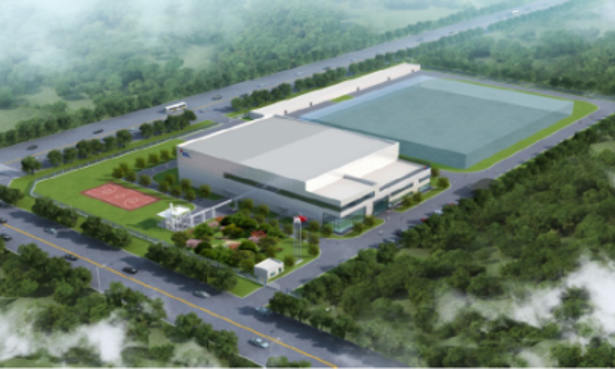 How can TERAO help you work on Chiller optimization at the early stage of design?
Case study – Industrial site chillers
TERAO's team worked as energy efficiency specialist to improve the design of a pharmaceutical factory in Anhui province. The client was highly sensitive to climate change impact and had strong requirements in term of energy efficiency and carbon emissions applied to their factory.
Project type: New construction – Pharmaceutical factory
Key equipment: High-efficiency cooling system, Dehumidification
Main objectives:

To be 30% more efficient than other standard facilities
To become a zero-carbon facility
TERAO solution example: Chiller optimization
1st Step – Energy Modelling
Based on the Methodology of Sustainability Solutions for Energy Efficiency, the first step is to define the cooling and heating needs of the factory through energy modelling.
2nd Step: – Cooling system definition
Thanks to forecast of energy consumption from the modelling, we can select the best cooling system choice to optimize the future energy consumption.
Starting point: Air-Cooled Chiller Vs Water-cooled Chiller
—-> Result: after a thorough analysis, it appears than the Water-cooled chiller is more suitable for this case.
3rd Step: Water-cooled chiller optimization
Next step is to optimize and reduce the cooling needs through improvements on the water-cooled chiller.
—-> Result:  after different technical studies, it is suggested to add a Heat Pump on the process cooling water loop.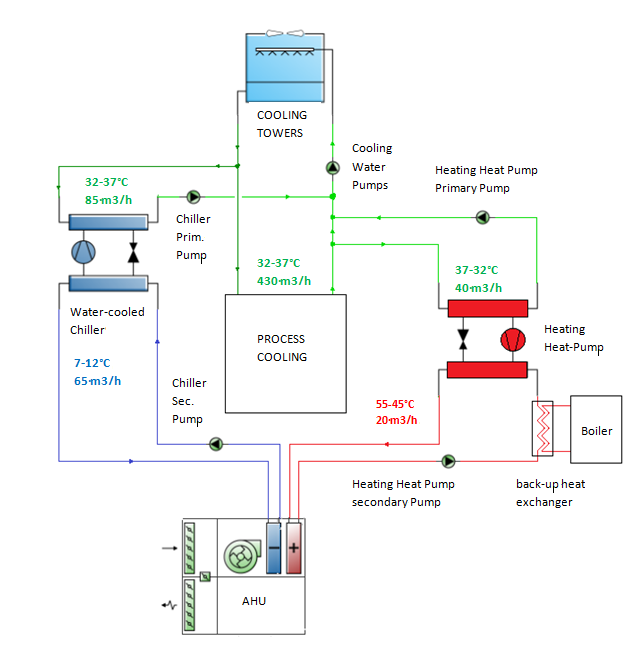 The condenser loop is connected to the process cooling water loop, but on top of that we considered optimizing the system through generation of hot water by a heat pump on the same process cooling water loop.
Conclusion:
This solution allows more than 200kRMB savings per year compared to a standard solution (Classic Water-cooled chiller) with a Return On Investment ROI of less than 8 months.
Written by Baptiste Greco, Green Building Engineer
If you need more details, please do not hesitate to contact us at nieong@teraochina.cn. We will be happy to help you to optimize the energy efficiency and sustainability of your project.