TERAO is on French TV ! Our founder Michel Raoust was interviewed by French BFM Business channel to give his point of view on China energy transition and how TERAO is contributing to this evolution.
TERAO Interview by French BFM Business Channel (in French)
As TERAO founder states, to reduce air pollution somehow, China has put a great effort in the adjustment of its energy mix and energy conservation. Green buildings is one of the solutions towards a low-carbon sustainable development. This is where TERAO can act as an expert in energy efficiency, thermal comfort and building sustainability.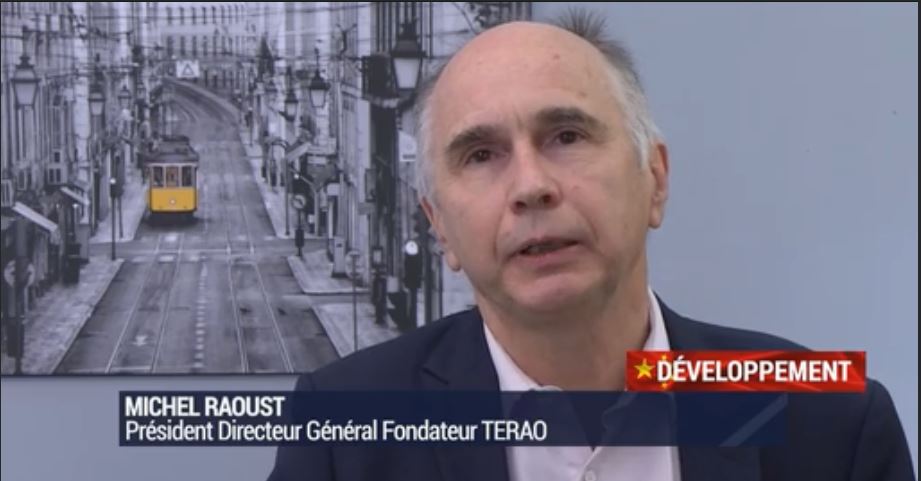 TERAO founder Michel Raoust
Indeed, everyday TERAO engineers and project manager use tools such as building simulation, energy modelling etc. or green building standards to help our clients to reach their building sustainability target. Targets vary from Green Building certification (BREEAM, LEED, HQE, GBL…), Well-being certification to energy efficiency, thermal comfort, acoustic comfort etc.
One of our TERAO colleagues working on a building simulation for energy modelling, daylight study etc.
The expertise from TERAO France or TERAO Columbia can bring an added-value to TERAO Asia team and vice-versa, as some of the sustainable buildings standards are international, which allows different team to interact and learn from each other.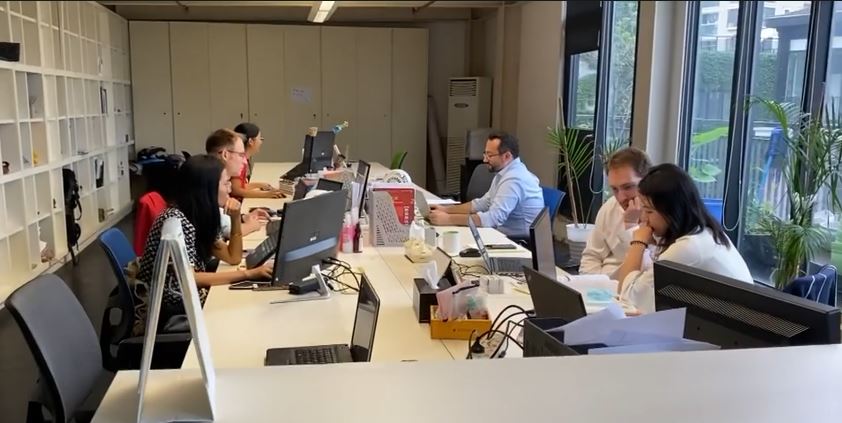 TERAO Asia team (filmed in the former office; also, since that time, a new colleague, Gaspard, has joined us)
As we see a growing sustainable building market in South East Asia, it is TERAO ambition to open next branch in this region.
The different current locations of TERAO, we hope open some new ones in South East Asia soon
If you want to know more about TERAO Asia, please visit our website, follow us on Linkedin or contact our Business Development manager, Gaspard Lemoine-Scelles by email (glemsce@teraochina.cn). We are looking forward to contributing towards a more sustainable future with you.
Original BFM Business article: https://bfmbusiness.bfmtv.com/mediaplayer/video/villes-durables-terao-accompagne-la-chine-dans-sa-transformation-1264176.html