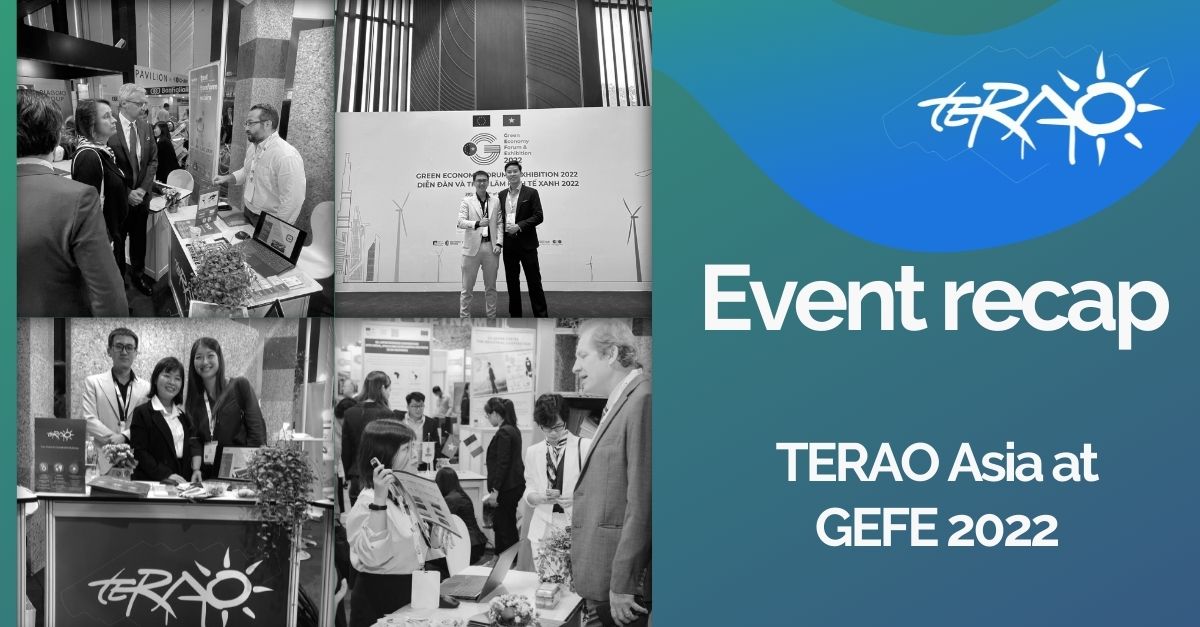 Last week, the GEFE event was held in Ho Chi Minh City from November 28th to 30th, 2022 with the participation of individuals and organizations operating in business and sustainable management fields. The event includes exhibitions, seminars, B2B dialogues and Green business awards ceremony from Eurocham. Additionally, it was a chance to deepen business community relationships between Europe and Vietnam, promoting the sustainable and environmentally friendly growth of Vietnamese economy.
TERAO was honored to provide solutions for visitors on the path of sustainable development. To be able to provide the most comprehensive solutions, TERAO and a group of companies from France participated in the exhibition under the France Pavilion.
At the event, TERAO welcomed visitors to the booth from all nationalities, different organizations, investors, and businesses.
During the event, TERAO met, interacted and shared solutions to support businesses toward sustainable development.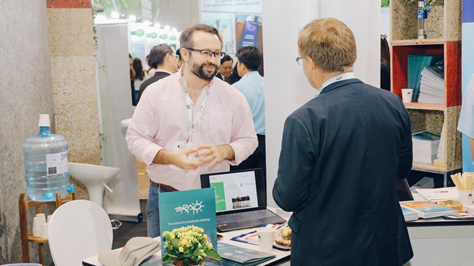 TERAO team additionally took part in the roundtable organized by the French Chamber on SMEs going circular in addition to the exhibition area for showcasing sustainable development ideas. Our expert, Mr. Hieu Huynh – South East Asia Operation Manager participated and shared about recycling and reusing materials aka circular economy in the buildings.
Thank you all for your time and support, we hope you had a great experience with us at GEFE.
If you need any information about sustainable solutions in the industry and how to make your asset healthier and more sustainable, please do not hesitate to contact us at hhuynh@teraoasia.com.
TERAO Asia
As a global consulting and engineering company involved for 30 years in energy efficiency, low carbon and green building engineering, TERAO has always been responsible and committed to spreading sustainable construction professional knowledge. Through each event, TERAO is making an effort for sustainable development.