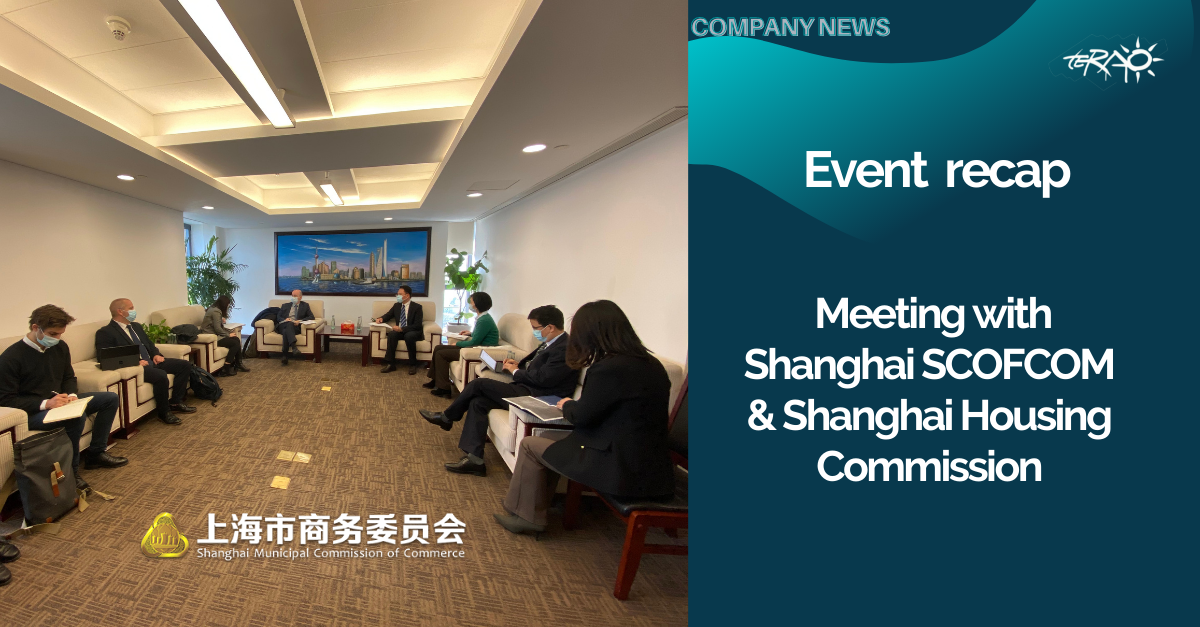 On Monday 14th February 2022, as one of the participants, TERAO part of the Sino-French eco-city club, was honored to attend the meeting with Shanghai SCOFCOM and Shanghai Housing Commission. This meeting was a further discussion of the conclusions of previous roundtable with on cooperating with French companies on carbon neutrality for buildings. TERAO was among few selected French companies to attend this meeting.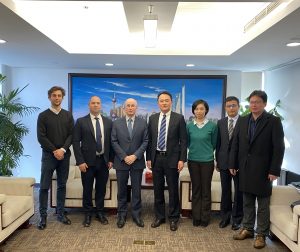 The participants
Chaired by Director of Foreign Investment Department Mr. TAN Wei, his deputies Mr. LU Jian and Ms. Hongxia, Yu from Shanghai Housing Commission. they represented the positive attitude of the Shanghai government towards strengthening communication and exchanges with French companies, building partnerships and discussing face-to-face to determine research and standards for green buildings.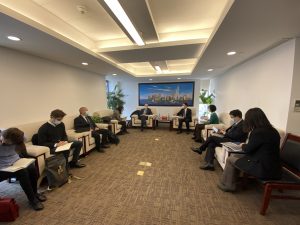 This significant meeting session was organized around the exploration of the following questions:
– What are the key areas where French companies could develop more partnerships and provide our expertise on the subject of the "green city"?
– What are the main priorities for developing the "green city" in Shanghai in the years to come? Is there already a precise design plan for a "green city"?
– Are there any preliminary low/zero carbon demonstration park projects?
– What are the difficulties The Housing Commission could encounter regarding the implementation of the "green city"?
– Does the Housing Commission plan to create a green label, LEED type, Chinese 2 or 3 stars to promote buildings in the context of "green cities"?
Thanks to this meeting, the relationship between French companies and the Shanghai government has deepened. The French Eco-City club and TERAO expressed its support to the municipality. This meeting will be followed by further workshops to identify potential collaboration opportunities with the city of Shanghai. TERAO will spare no effort to provide expertise support.
Looking forward to future fruitful exchanges and collaboration!
If you are interested in the previous roundtable conference, please read this article for more information:
TERAO meets Vice Mayor of Shanghai through Government & Enterprises Round Table (teraoasia.com)
---
If you need any information on Sustainable Buildings or more specifically on topics related to Carbon footprint assessment and Reduction, Energy efficiency, Comfort improvement or Green Building Certification, please do not hesitate to contact us at glemoinescelles@teraoasia.com. TERAO would be happy to help you to understand and reduce your environmental impact.