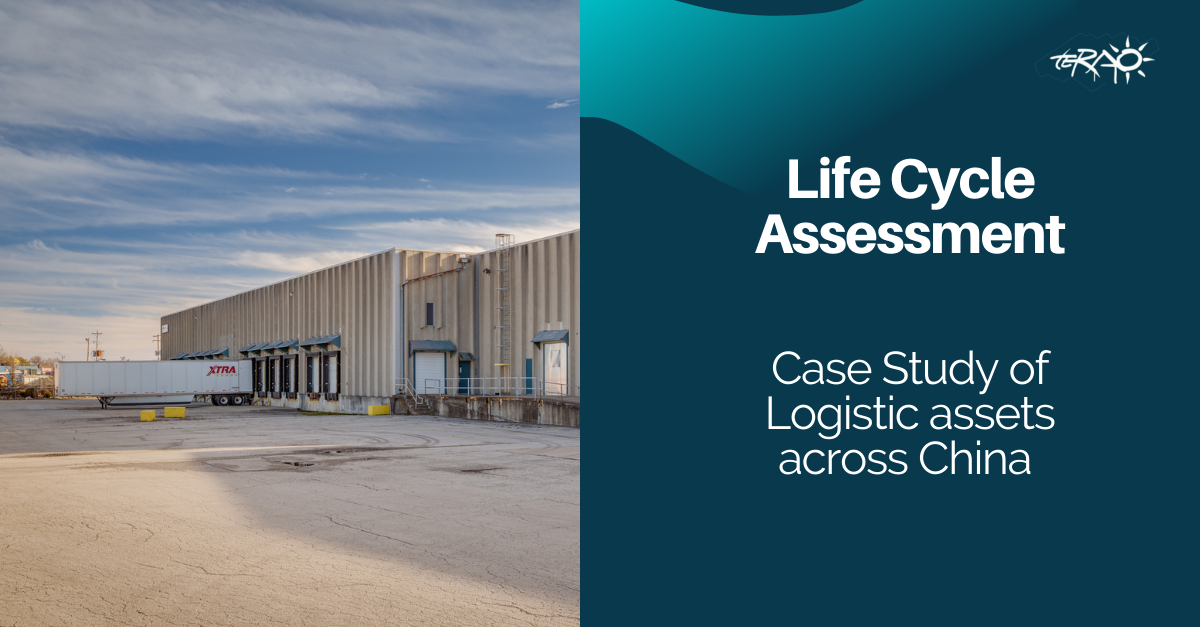 Case study – Life cycle analysis: Logistics assets across China
TERAO was asked to carry out a Life cycle analysis at early stage of 5 new projects located in China (5 logistics building). The goal was to create a baseline based on existing projects and help set up a carbon reduction target for the client. The assessment included the construction materials, transportation to site and construction process activities:
Materials production: Raw material supply, transportation, and manufacturing
Construction: Distribution, transportation and installation
Project type: Life Cycle Assessment: Logistic assets across China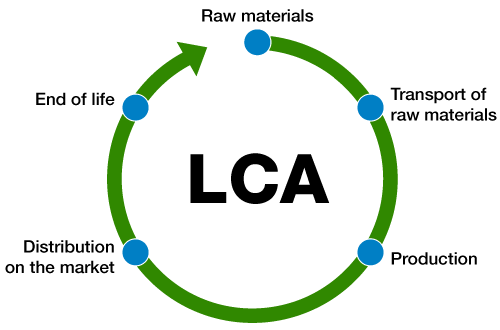 Main objectives:

Assess the greenhouse gas emissions of new logistic assets
Create a baseline based on existing projects and help set up a carbon reduction target for the client

TERAO Assessment

1st Step – Definition of the scope of the study

TERAO, in cooperation with the client, listed and defined the materials that will have the most significant impact in the LCA. In addition, TERAO defined which stage to include in the life cycle analysis (A1-A3 Product stage / A4-A5 Construction stage / B1-B6 Use during operation / C1-C4 End life of the building).

2nd Step – Life cycle assessment  

TERAO calculated emissions according to the scope of study and based the calculation on the BOQ (Bill of Quantities) of each project. For each typology of materials, and in particular concrete and steel, the accurate grades and types of materials were modelled in the software.

For concrete and steel, the values of Carbon emissions are coming from EPDs of Chinese manufacturers, providing more accurate Carbon emissions values than the GB code or other local standards.

3rd Step – Baseline for existing projects and carbon reduction target

TERAO clarified the baseline with the client, and made updates on the LCA studies. After the client's validation, TERAO created a baseline and set up a carbon reduction target for the client. Strategies include the followings:

Material :

Low-carbon concrete,
Limiting carbon-intensive materials,
Reuse materials,
Use high-recycled content materials
Low-carbon concrete manufacturing
Transportation:

Optimize transportation
Optimize sourcing strategy of construction materials

Energy Use on Construction Site (Electricity, Heating, Fuel, machine hours…)
Conclusion:
The conclusion of this assessment is that the main emissions come from materials themselves and very few from transportation to site and construction process. A major part of the materials CO₂ emissions came from the main steel structure, and reinforced concrete. As a carbon emission reduction strategy, TERAO advises to specify low-carbon concrete, to choose only high-recycled content materials or to choose alternative low emitting materials.
If you need more details on this project, please do not hesitate to contact our Business Development Manager at glemsce@teraochina.cn. We would be glad to help you to assess the carbon footprint of your activities and assets.
Written by Thomas Krysinski
Explore more: