Last Wednesday 3rd March, 2021 the BRE (Building Research Establishment) China organized its annual BRE China Award ceremony at the Langham Shanghai hotel in Xintiandi, Shanghai. It was also the celebration of the 30th anniversary of BREEAM certification system. During this event, TERAO Asia team was glad to receive not only one but two recognition prizes.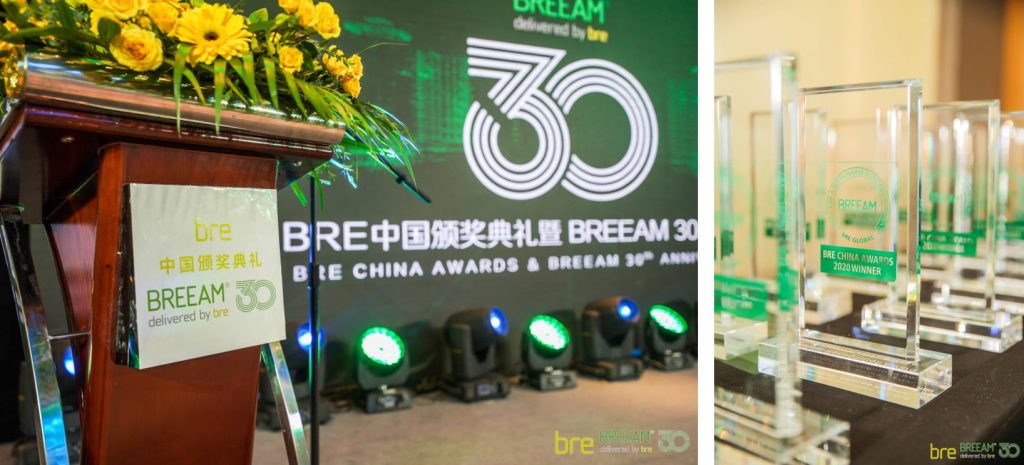 BRE China awards and 30th anniversary of BREEAM ceremony (Credits: BRE China)
Firstly, let's hear it for our colleague SONG Dan! Indeed, she has been awarded the BREEAM Assessor of the year award.
"I am very glad for this award as it recognizes not only my involvement in the green building sector for the past 10 years, but also the recognition for work as a BREEAM Assessor, with the support of the BRE, our customers and our team at TERAO".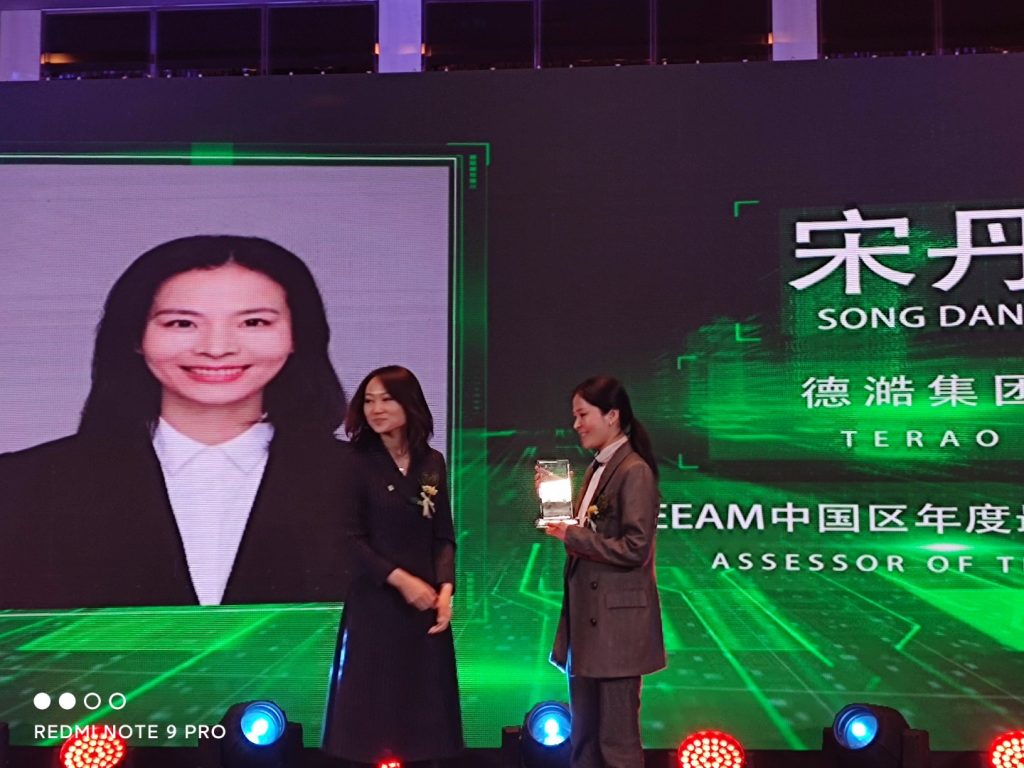 SONG Dan received the BREEAM Assessor of the year award
Additionally, TERAO Asia has received the BREEAM Membership Recognition from the BRE.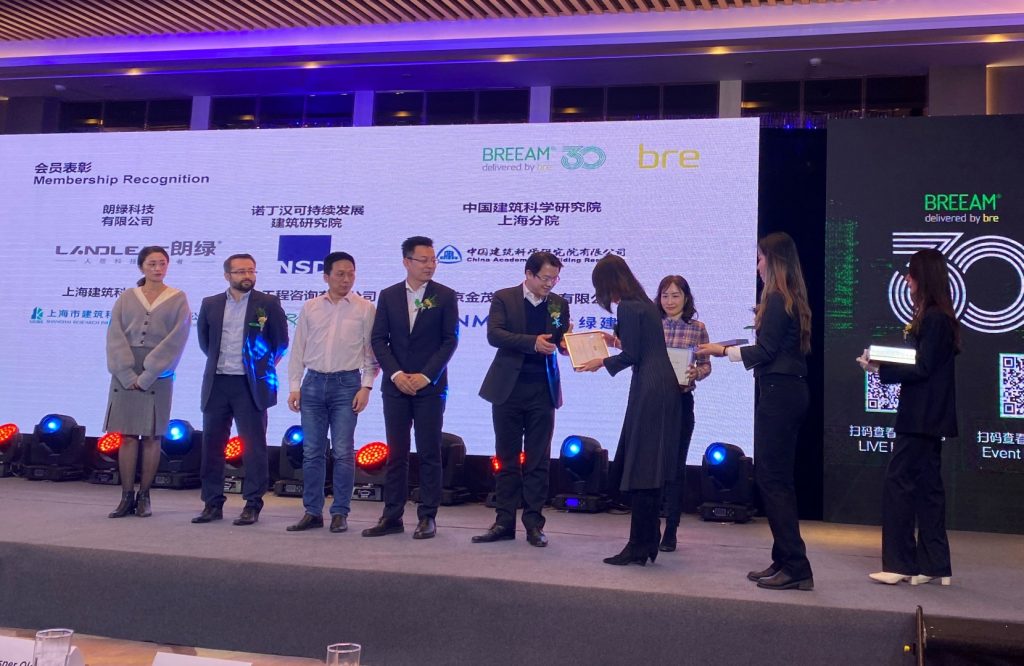 Manuel Ramos, TERAO GM, among the other receivers of the Membership recognition from the BRE
Manuel Ramos: "Since the beginning of the BRE in China, we have been supporting them through our membership and are glad to help them make more buildings certified under the BREEAM certification".
You can discover our BREEAM projects in our "Project" page. We would like to thank our customers and our team members who contributed to our different BREEAM projects, and SONG Dan as one of our BREEAM Assessors in the team. Let's continue this way with more BREEAM certifications in China in the future.
---
If you want to know more about TERAO Asia and BREEAM, please visit our website or follow us on Linkedin. You can also contact our Business Development manager, Gaspard Lemoine-Scelles through his email address: glemsce@teraochina.cn. We are looking forward to contributing towards a more sustainable future with you, through BREEAM or other sustainable strategies.