On 1st February, 2021, the CCIFC (French Chamber of Commerce and Industry in China) Shanghai organized the "Shaping Tomorrow Round Table" inviting the different winners of the Green Business and Good Planet trophy to share their views on Sustainability.
TERAO Asia team was glad to participate, along with the 3 other winners of Green Business Award (Doucéa, Faurecia and ICICLE) and the Good Planet awards winners (Saint-Gobain, Mane).
The case study for which TERAO got this award, the Wuhan Caidian Eco-city project has been introduced briefly. Indeed, TERAO contributed with different French expert companies (AREP, Burgéap, Biotope, Iris Conseil) in the master planning of this first Sino-French eco-city in China. Please see more in our project page.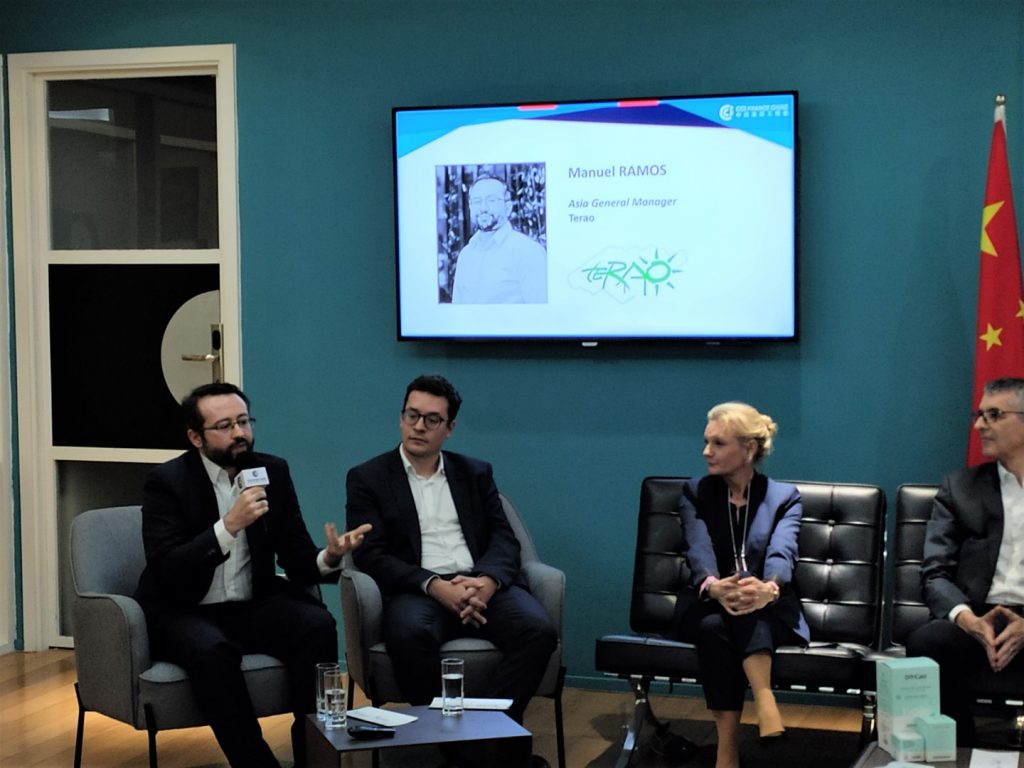 Manuel Ramos during the CCIFC conference
During the conference, TERAO Asia General Manager, Manuel Ramos, shared his views on the sustainability tendency in the building sector. Especially, he strengthened the focus on Carbon reduction targets and the growing demand from asset managers to reduce their Carbon Footprint.
Indeed, TERAO can help asset owner to assess their current Carbon Footprint, analyze it and give suggestions to reduce it through an action plan. See more details in our article about the GHG Protocol methodology.
Audience during the conference
It was a pleasure for TERAO Asia to be invited to this event, alongside other exemplary professionals.
---
If you want to know more about TERAO Asia, please visit our website or follow us on Linkedin. You can also contact our Business Development manager, Gaspard Lemoine-Scelles through his email address: glemsce@teraochina.cn. We are looking forward to contributing towards a more sustainable future with you.
Rewatch the conference on Bilibili (French): https://www.bilibili.com/video/BV1tU4y1s7d7/
Rewatch the conference on Youtube (French): https://www.youtube.com/watch?v=2s9DF__rZ2w&feature=youtu.be
Photo credits: CCI France Chine, Gaspard Lemoine-Scelles