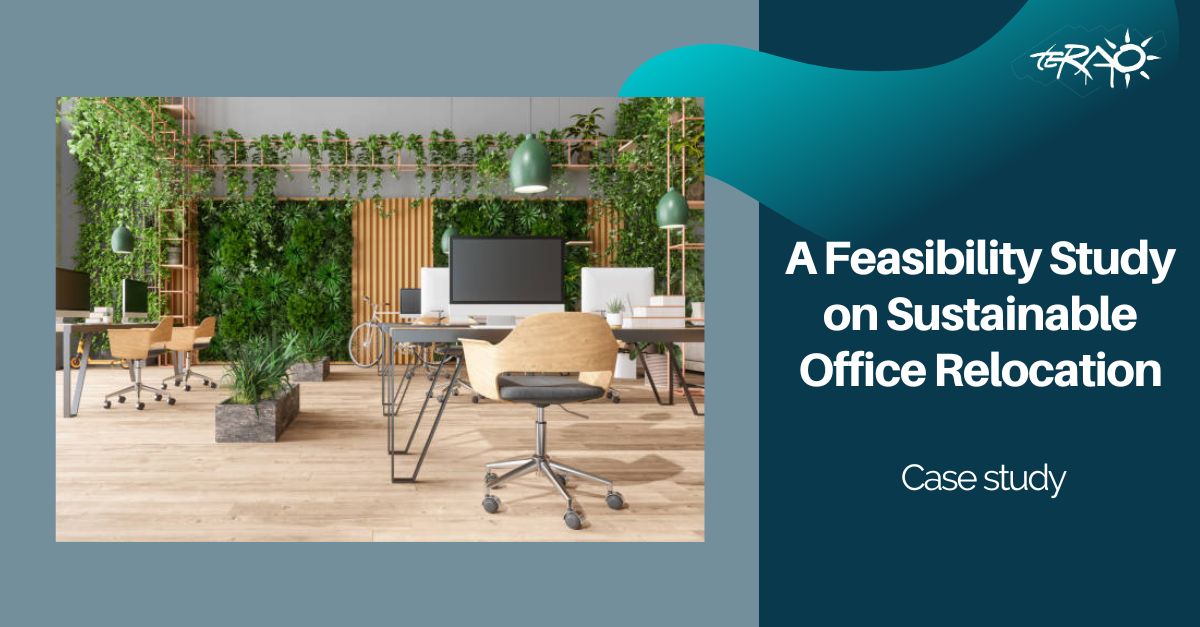 Building Fit-out and its Carbon Behaviour
China's ambitious target of achieving carbon neutrality by 2060 has significant implications for the building sector, which is responsible for nearly half of all global carbon emissions. Specifically, building operations account for 28% of these emissions while new construction contributes to 21%. In China, construction generates 21.6% of emissions, with 28% coming from new construction. A particular concern is the interior fit-out of office buildings due to their short lifespan of materials and frequent renovations, resulting in substantial waste and CO2 emissions. Doubling the lifespan of materials and products could reduce carbon emissions by 68%, this emphasizes the crucial role of circularity in building interiors whereby materials and resources are used efficiently and effectively, minimizing waste and promoting sustainability.
This project focuses on the relocation of an 8-floor office tenant in Shanghai, as their lease is nearing its end and they are preparing to move to a new location. The primary objective of this project is to prioritize sustainability throughout the relocation process, with a particular emphasis on maximizing the reuse of the office materials owned by the tenant. These materials include furniture, partitions, lighting fixtures, electronics, and secondary HVAC systems. By promoting sustainable practices and reducing waste, TERAO aims to create a smooth and environmentally responsible transition for the tenant's relocation.

TERAO's objective for this feasibility study is to develop a sustainable and cost-effective solution for the office relocation, with a strong emphasis on minimizing both financial expenses and the overall carbon footprint
The approach adopted for this project involved a methodical and comprehensive evaluation of materials present in the existing office that could be reused. TERAO played a significant role in this process by conducting an extensive onsite audit to examine the premises and assess the potential for reusing existing materials. In addition, TERAO actively communicates with furniture and partition suppliers to ensure an accurate assessment of reusability.
TERAO conducted a comprehensive audit of various resources, identified by an ID number, which contains 145 potential deposits with over ten thousand items. The potential for reuse was determined based on feedback from all stakeholders in terms of reusability. The hierarchy of the process is followed in such order: reuse is on top of the hierarchy, followed by recycling; recycling is better than waste and landfilling which should always be avoided if possible.
Reuse within new location:
Direct ReUsing: Taking existing furniture items and using them again in their original form. Either in the same space or a different one.
Remade: Take furniture items and make modifications (e.g., repaint, regroup, or change the covering fabric and etc.) to fit the new site's needs.
Example of Reused items and their possible locations in the new site's layout
Reuse out of the new location:
Internal Sale: For the well-functioning but out of or close to warranty items, they are open for employees to purchase if they have plans with a low cost in the spirit of not causing more carbon emissions for manufacturing new products and reducing waste.
Donations: To donate to non-profit organizations, schools, or community centers that may be in need of office furniture. This can provide a second life to the furniture and help support community programs.
The broken items found on site will be directed to recycling or the suppliers' own take-back programs before considering waste procedures.
Hazardous broken tiles or boards, broken textiles, or things that have limited recycling methods in Shanghai will be directed to waste.
The cost saving mainly consists of avoided costs due to reusing, dispatch, and delivery, and the cost of purchasing new products. Terao also conducted a thorough analysis to assess the impact in terms of carbon emissions reduction by using the software OneClick for LCA analysis, which offers the possibility to reflect more accurately on the construction process taking place in future processes.
By implementing the sustainable approach, the project is estimated to save carbon emissions by 447 tons of CO2e, reuse percentage 45%, recycle 53%, and waste 3%.
Conclusion
TERAO's study concluded that sustainable office relocation is not only feasible but also cost-effective and beneficial for the environment. TERAO's methodical approach, innovative reuse strategies, and detailed calculations led to a set of practical recommendations for the relocation process. This case study underscores the importance of sustainability in office relocations and the significant role that a company like TERAO can play in achieving this goal.
Written by Shangyi Sun
To read more:
The Economist- Are office fit-outs relevant for climate change?
RESET Standard: Carbon & Circularity
A review of municipal solid waste in China: characteristics, compositions, influential factors, and treatment technologies
---
If you need a feasibility study for your office or would like more details on this project, please do not hesitate to contact our Business Development Director at glemoinescelles@teraoasia.com. We would be glad to help you to conduct an onsite audit to examine the premises and assess the potential for reusing existing materials of your assets.