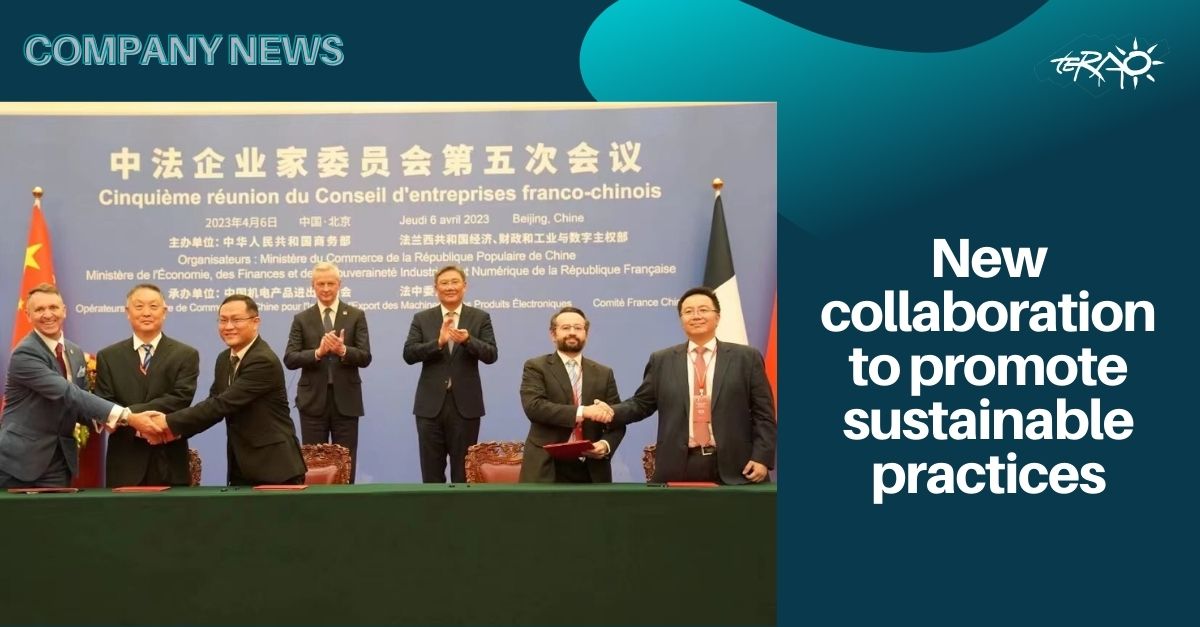 TERAO Asia attended the French-Chinese business council meeting in Beijing
On April 6th, 2023, the 5th meeting of the Franco – Chinese Business Council was held in Beijing. The leaders of the state of two nations as well as representatives from China and France discussed topics such as commerce, investments, technologies, and environmental concerns.
At the council, China and France discussed strategies for improving economic connections and creating opportunities for cooperation. They discussed new laws and initiatives to boost commerce, encourage foreign investment, and share scientific and technological information. Additionally, they signed cooperation agreements in various fields such as agriculture and food, aerospace, and civil nuclear energy, as well as service trade, green development, and technological innovation.
TERAO Group was invited to join the French delegation that visited the People Palace in Tiananmen to meet with French and China Presidents. TERAO signed an MOU with the HRC group in the presence of the Ministers of Economy of both countries.
Photo: TERAO signs an MoU with HRC Group
At the meeting, HRC Group and TERAO Asia signed a memorandum of understanding. The scope includes:
Conducting carbon footprint assessment for HRC Group existing business lines and setting up targets and an action plan for corporate-level carbon reduction;
Minimize the Carbon footprint of HRC Group upcoming industrial sites. Combined with the obtention of related building sustainability certifications;
Executing carbon emissions reduction methods to HRC Group existing sites through energy audits and optimization;
Developing low-carbon standards for composite processing technologies, targeting application areas such as automotive, aeronautic, constructions, and hydrogen.
This agreement is a major step forward in the global push for sustainable production and consumption and will help the two companies make significant progress in the areas of energy efficiency, waste reduction, and resource conversation. Through this protocol, issue a clear call to action to the entire industry, advocating for responsible business practices, encouraging collaborations, and encouraging leaders and stakeholders in the sector to work toward a common ambition: the reduction of CO2 emissions. The two companies also see this MoU as an opportunity to actively explore new opportunities for business cooperation.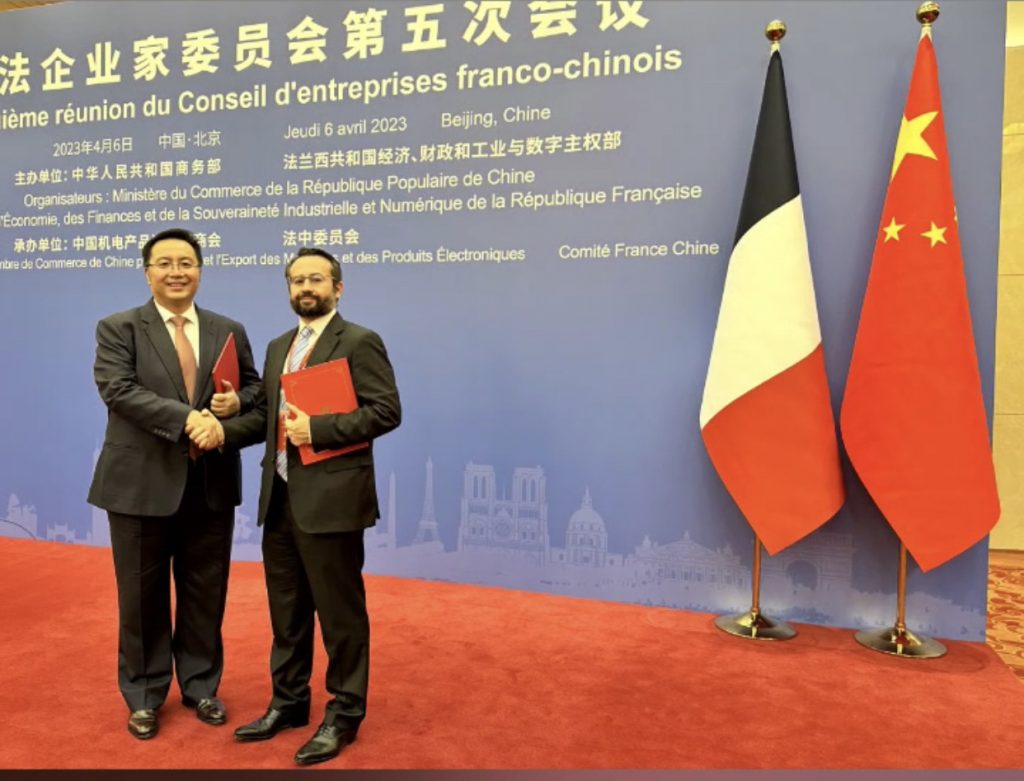 Photo: TERAO Asia and HRC Group MoU
About HRC Group
Established in 2014, HRC is now one of the leading integrated solution providers worldwide with a focus on the R&D, engineering, and serial production of advanced fiber composite products for automotive, aeronautic, hydrogen, rail, and construction industries. HRC is equipped with the latest state-of-art processing technologies for thermoset and thermoplastic composite manufacturing. The group now has over 1200 employees located in 4 different countries in Asia and Europe and has a total production area of 50,000 square meters in Changshu City, Jiangsu province. And up until the end of 2022, HRC has successfully become the supplier that occupied the biggest market share of automotive carbon fiber parts in China.
About TERAO
Headquartered in Paris, TERAO is a global consulting and engineering company involved for 30 years in energy efficiency and green building engineering. Created in 1993, TERAO is one of the pioneers of energy-saving and sustainable buildings. With a 60+ team of multidisciplinary engineers, TERAO is a leading independent French green building engineering company active in Asia since 2008.
TERAO operates on the whole building life cycle, from design (Carbon emissions calculation and reduction, energy efficiency, bioclimatic design, comfort improvement, green building specifications, etc.) to operation and maintenance (energy audits, certifications in operation, …).
If you are looking for information about sustainable development, carbon footprint, carbon reduction, low carbon, energy audits, and optimization please do not hesitate to contact our Business Development Director at glemoinescelles@teraoasia.com.