TERAO China teambuilding in Huzhou: a much-awaited event after releasing of COVID restrictions
On Friday and Saturday 6th and 7th of January, our China team spent quality time together in a resort lost in the countryside, about 2 hour 30 minutes drive away from Shanghai city center.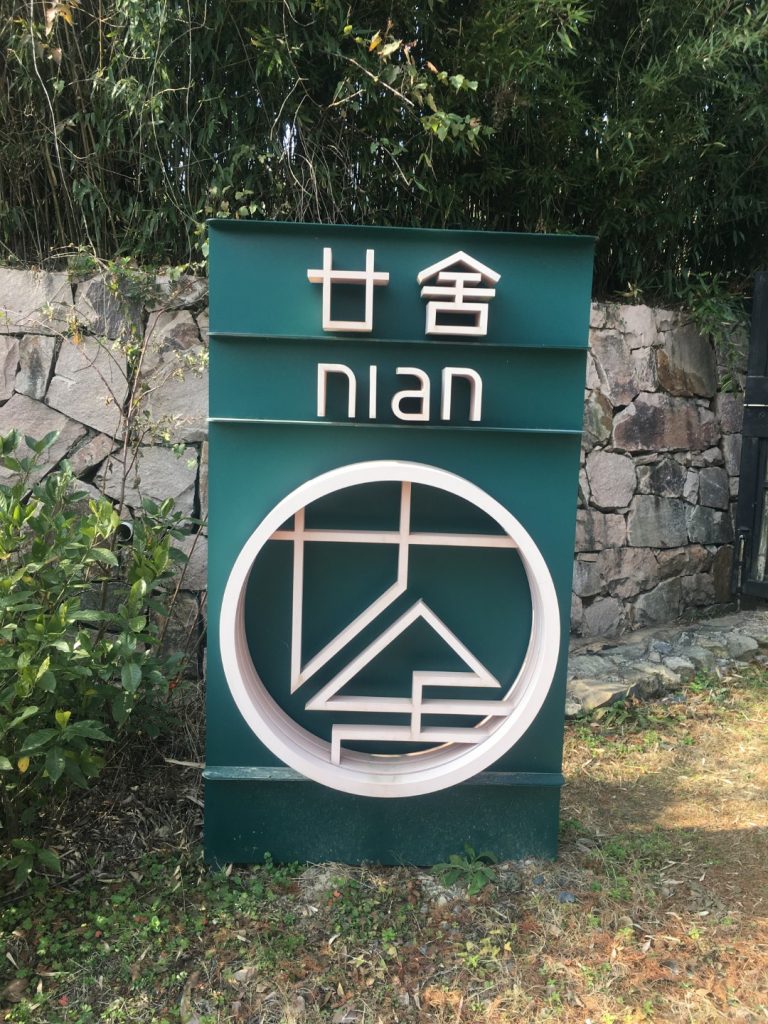 After the drive in the evening by our dear colleagues Tina and Eason, a very beautiful dinner was served and waiting for us. It was one of the best dinners we ever had together, accompanied by red wine and even mulled wine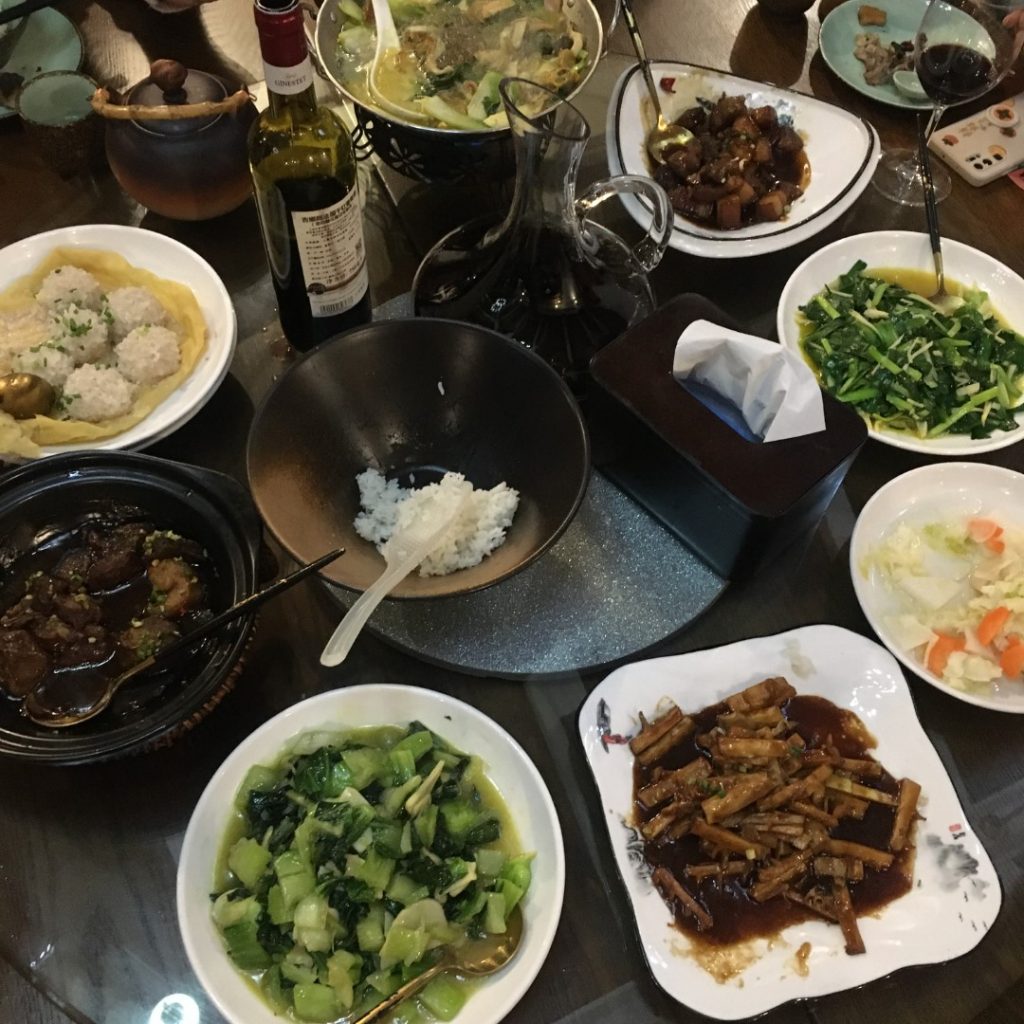 Nice dinner
A very nice KTV night or calligraphy night for others followed the dinner. Each person has different ways to release the tension:-D. The full moon also accompanied us this evening. We could note that our rooms were all using Air-Source Heat pumps, and it was very warm in the rooms. It is also a very efficient way.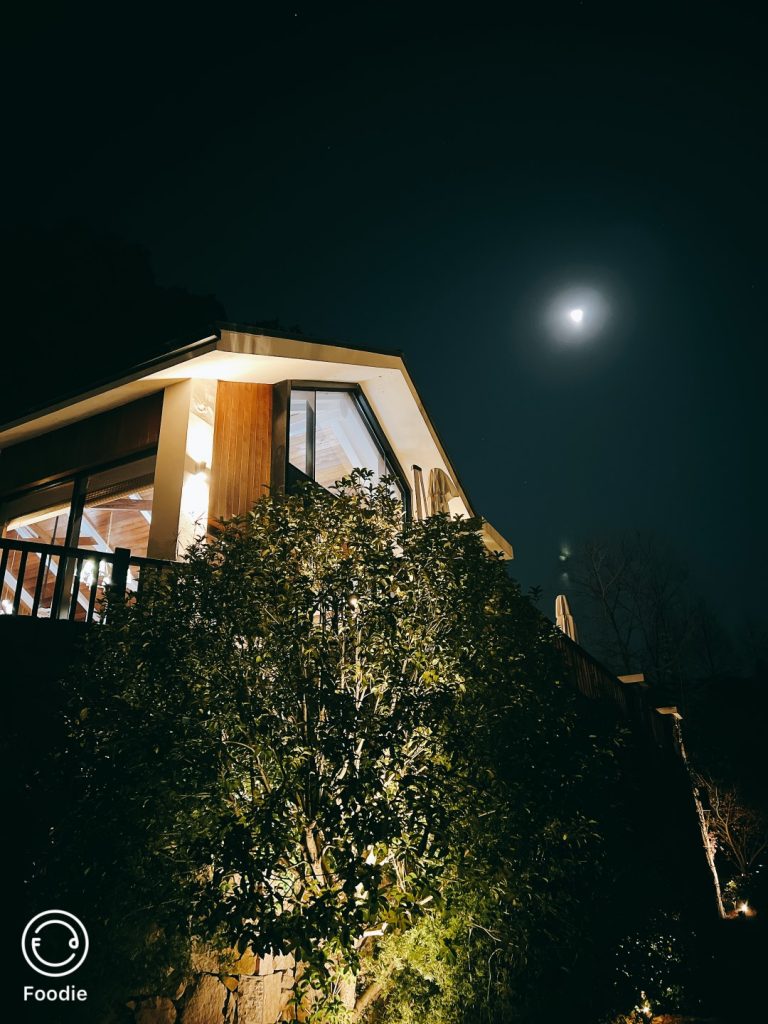 Full moon that night
The next morning, we exercised to wake up our body gently, led by Nathalie and Gaspard, for 30 minutes. Body exercise is key to having a healthy body with a sound mind.
Gentle exercise session before having breakfast
After the very nice and full breakfast, we went to talk about serious stuff, such as drawing each of us our personal mindmap:-D.
We needed to guess whose mind map it was through the value of each person. It was not an easy thing!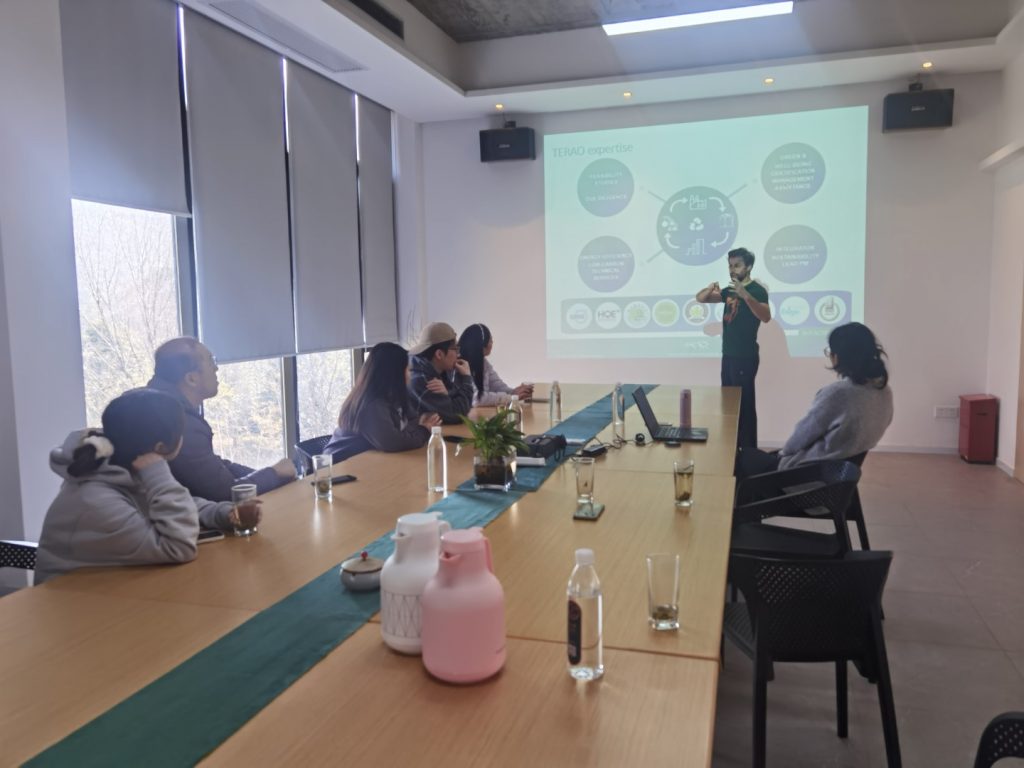 We also took some time to look back at what went wrong last year, what went well, how to improve our tools and our way of working for the coming year etc.
Brainstorming about past, present and future ways of operation
We took advantage of the beautiful landscape and went on a small hike to discover the very nice surroundings, and tea trees hills. As some surfaces were quite slippery, some mutual help was needed between colleagues. Nature connection was also really needed for most of us who suffered several lockdowns last year.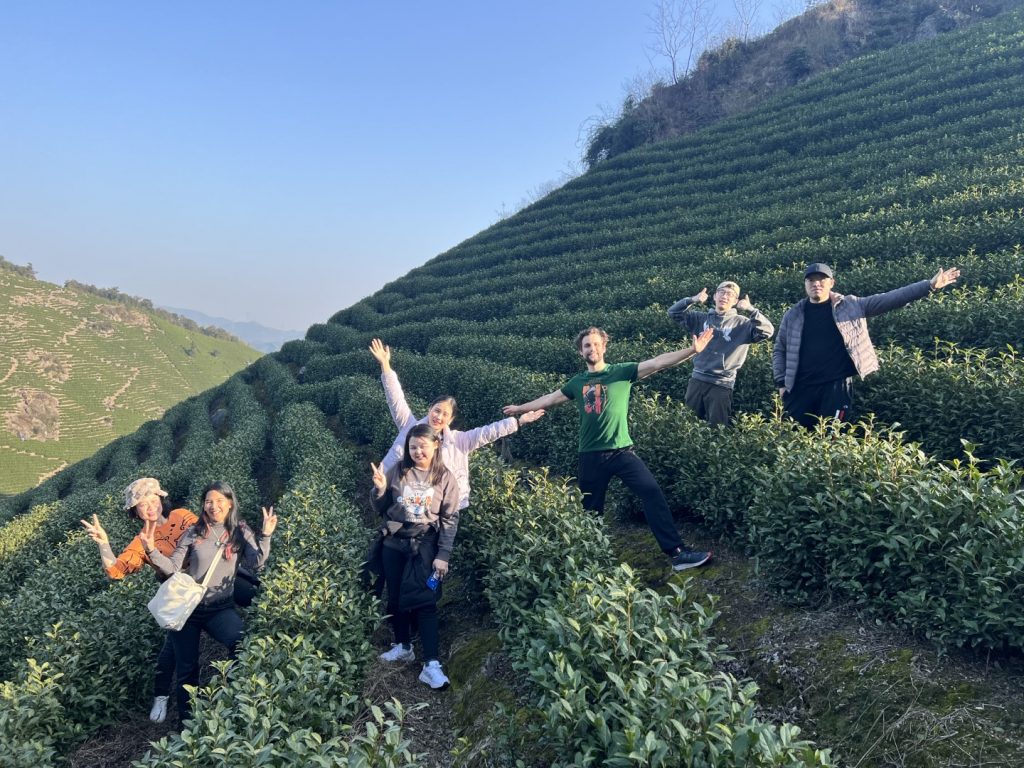 Hiking in the tea tree hills
Finally, the Nian resort also had a small garden, where we could harvest some daikon radishes, some red radishes and leafy greens like bok choi.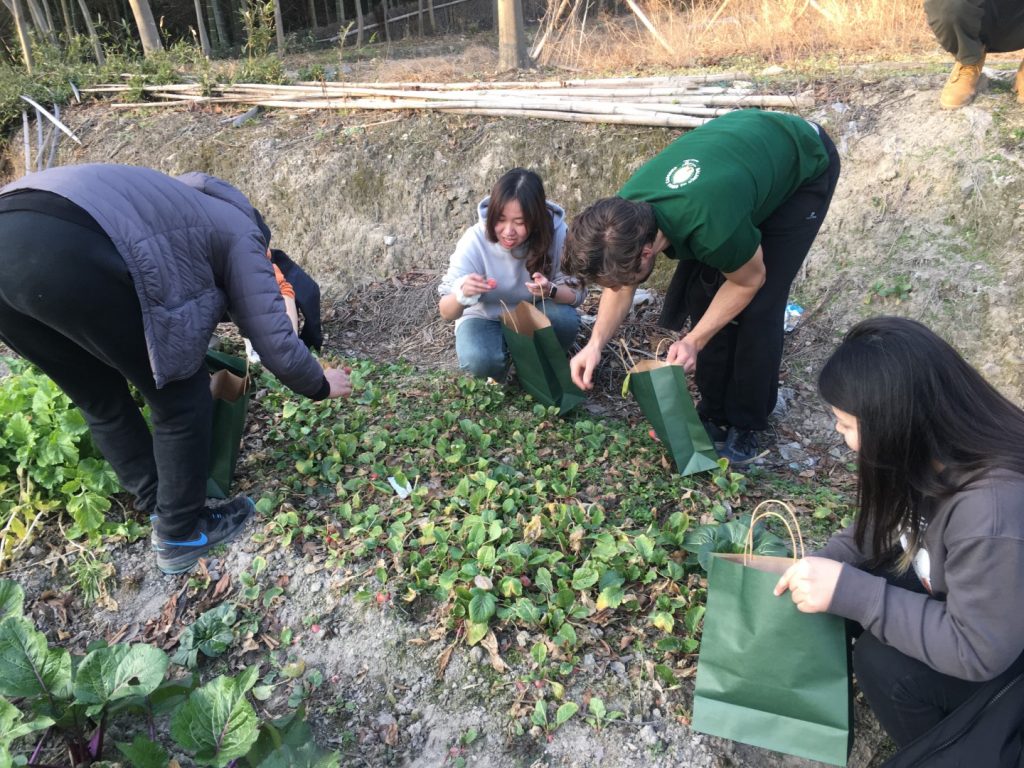 Picking some veggies
We enjoyed very much our stay in this small resort, close to nature, with great facilities, we highly recommend this place if you want to relax, or for team building events.
We cannot wait for next year's team building! Maybe in Vietnam?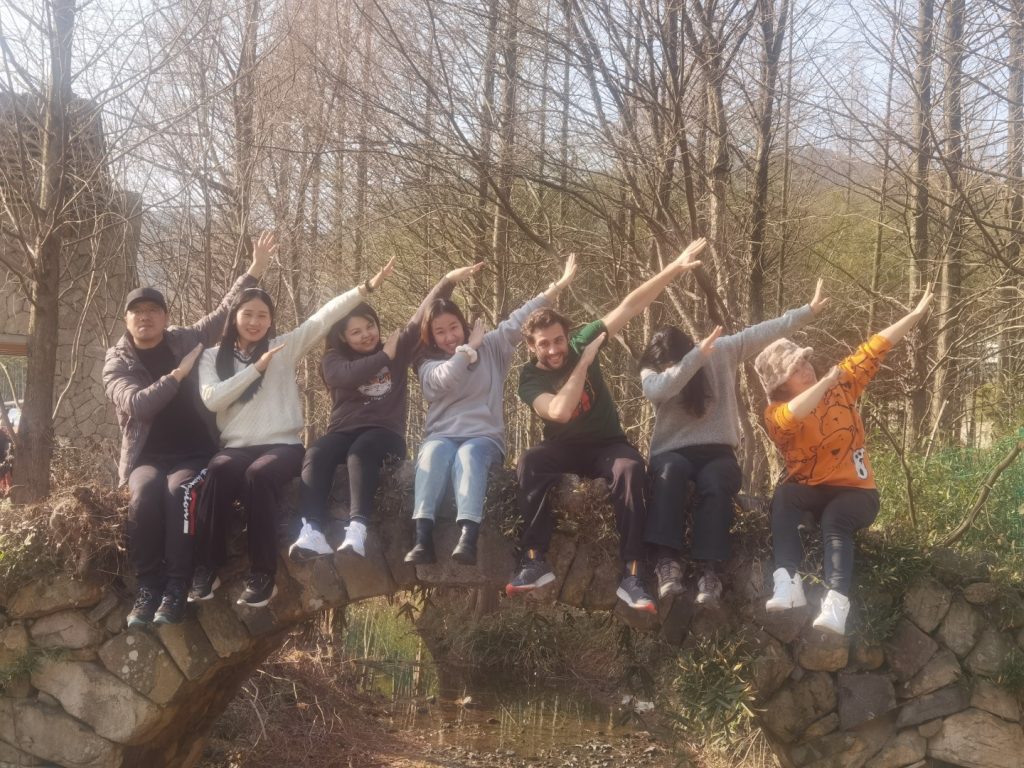 Our TERAO China team (and expanding)