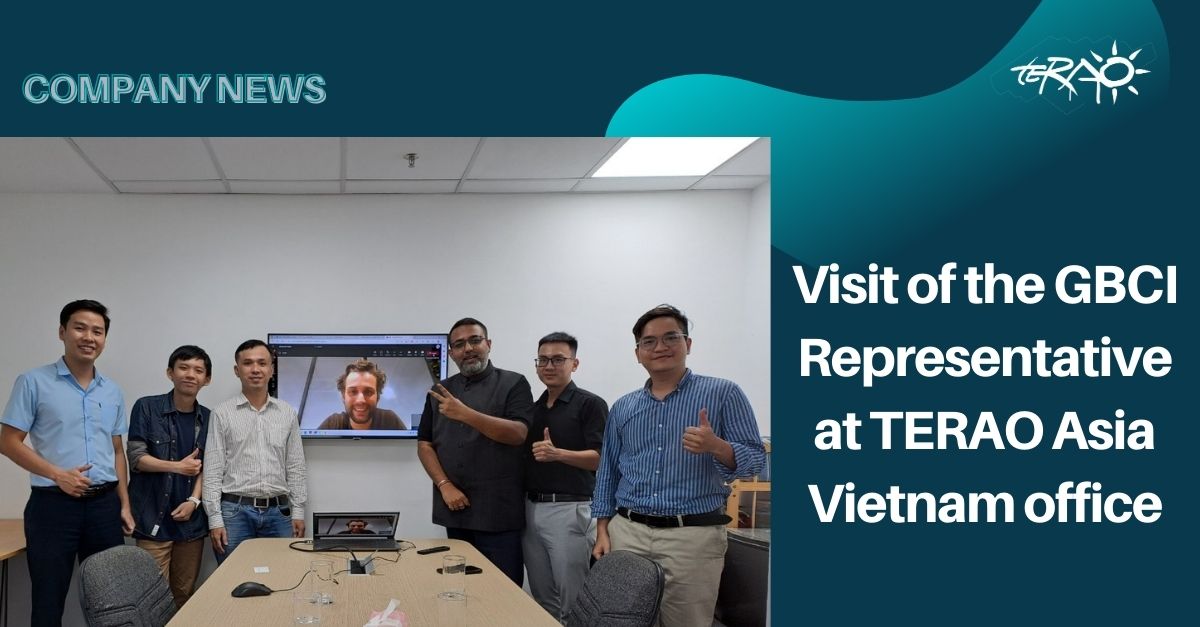 Last Tuesday, Dec 6th, TERAO Asia team in Vietnam and Gaspard (via online meeting) had the honor to receive Mr. Santanu Dutta Gupta – Associate Director – Market Development of GBCI.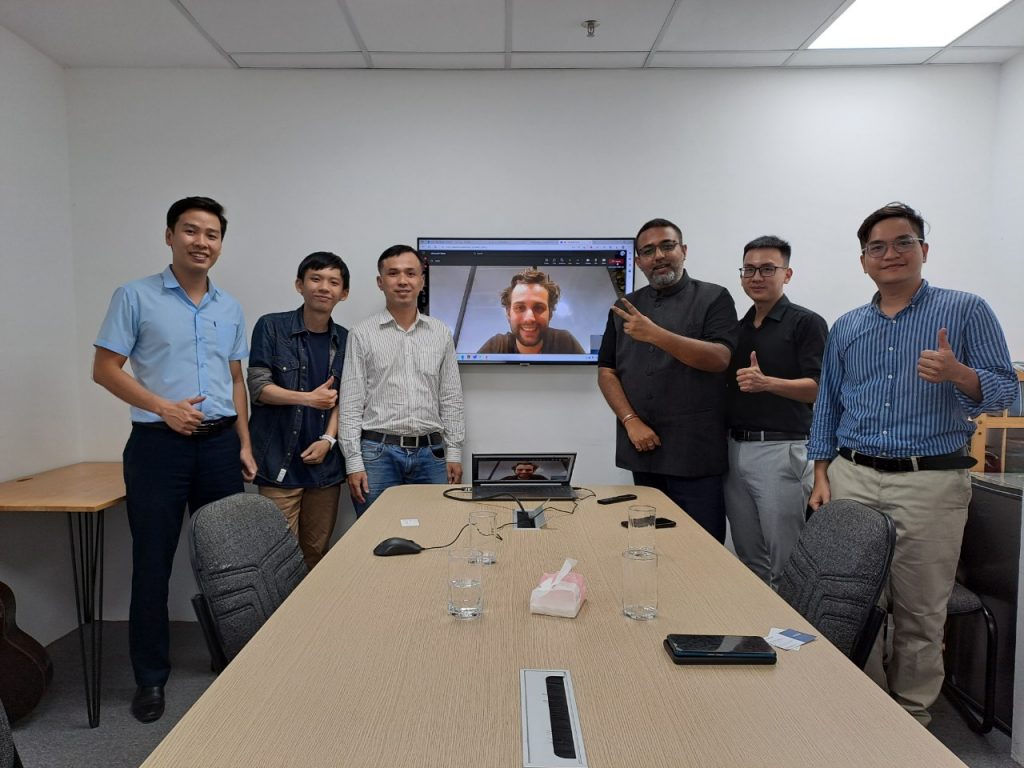 The meeting started with a short introduction of the team members in the office and a brief introduction to TERAO Asia team in Vietnam. It was followed by a good occasion to introduce the activities of TERAO Asia to GBCI, including Green Building certifications, Carbon footprint, energy efficiency, comfort improvement, etc. A special focus was made on our recent reference projects in South Asia.
Mr. Santanu then gave his opinion on the green buildings in the area and across Vietnam. He also commented on the potential development of Vietnam in the future. Furthermore, he said that GBCI would support TERAO with technical issues relevant to the projects.
We hope this visit was useful to Mr. Santanu and are happy to welcome him again soon.
You are welcome to visit us, if you have any questions regarding our services, don't hesitate to contact Mr. Hieu Huynh – Operation Manager at hhuynh@teraoasia.com.