We are happy to announce that Shanghai team has moved to a new office, in no. 555 Wuding Road shared office space. As we are green building consultants, apart from the rent price, we also chose our office according to its green features, let's discover which ones together:
Location and Transportation:
it is located 10 min away from line 7 Changping Road station: it will promote the usage of low-carbon transportation;
there are many amenities around such as market, shops selling electronic devices, repair shoes/phone/others stores, which makes it convenient for daily life, and avoid buying online, reducing packaging and individual transports for products;
Quality of Space:
this new office provides an open space with great amount of daylighting, sometimes it could enable us to avoid the use of some artificial lighting;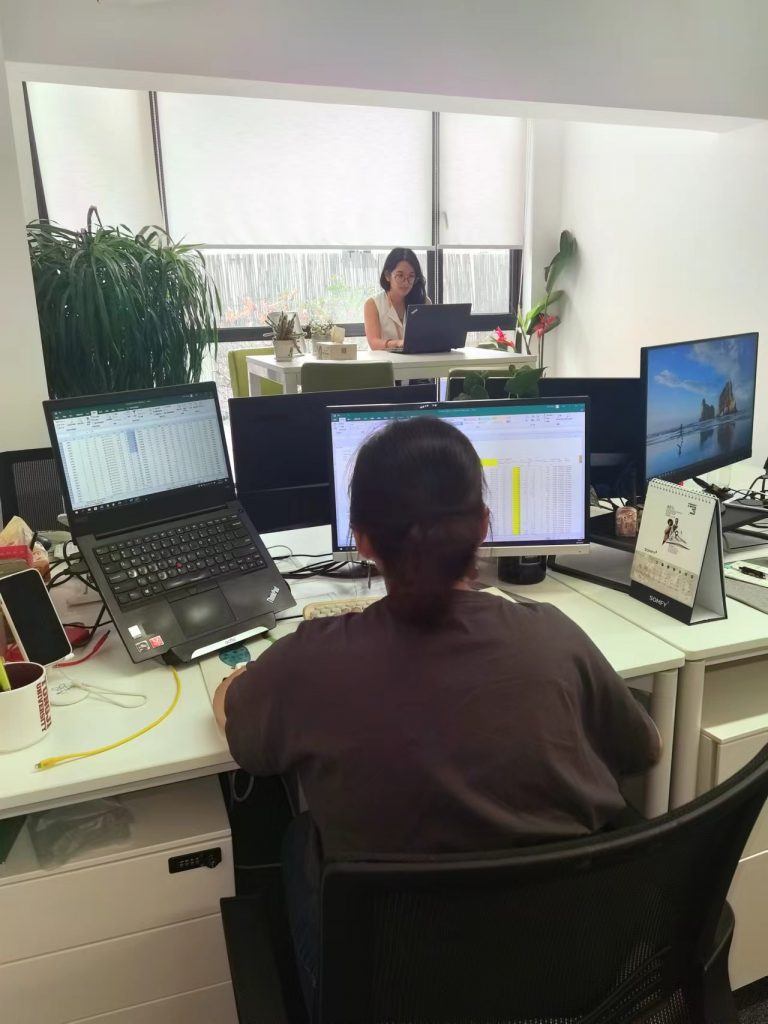 each office has their own VRV system to control the thermal comfort;
the meeting rooms are shared by all tenants; each of them has different soothing decoration and can be conveniently booked via an App, to avoid conflicts with other companies;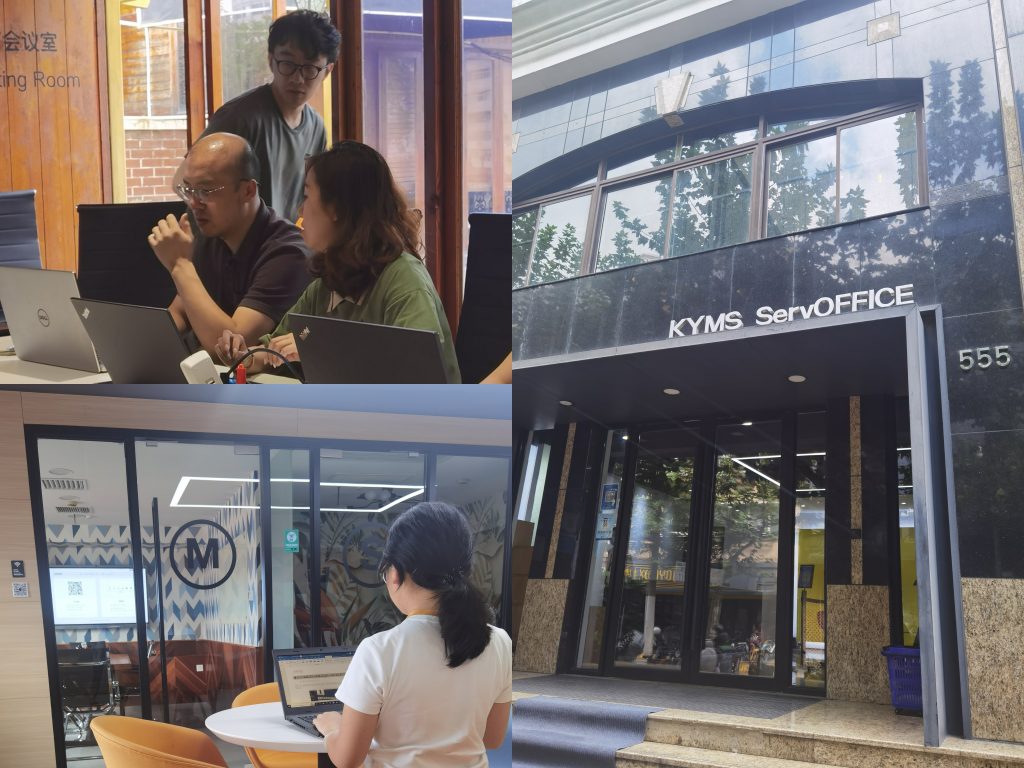 on the 9th floor they provide nice coffee place with a great view and even grass (biophilia, quality views).
the team has also added some plants in the office which makes the workplace more comfortable and connects people with Nature (Biophilia).
the building facilities are well maintained and regularly cleaned, it is important to keep the facilities in good condition and for good usage, to let users feel comfortable. For example, the carpet will be regularly vacuumed, to avoid dust and bad indoor air quality (IAQ).
Quality of food and water:
filtered water distributors in the office are available which will promote the drinking of water, for us to have healthy body, a clearer mind, and work better!
many choices of restaurants at walking distance makes our colleagues happy: Singaporean, Dongbei restaurant, Xinjiang restaurant, Western-style…it is a paradise for the palate;
there are many food supplies points around such as wet market, stores to sell fresh fruits, which allow us to eat more whole-food rather than processed food;
TERAO Asia team in Shanghai was a bit sad to leave their office companions and the former office in the famous West Nanjing Road. However, we are really glad to have moved to KYMS Wuding road.
---
If you need any WELL / Sustainability due diligence of your office or asset, you can contact our BD manager Gaspard, our BD manager, at glemoinescelles@teraoasia.com. We would be glad to accompany you to estimate the sustainability level of the asset in terms of low carbon design, comfort, and green design.