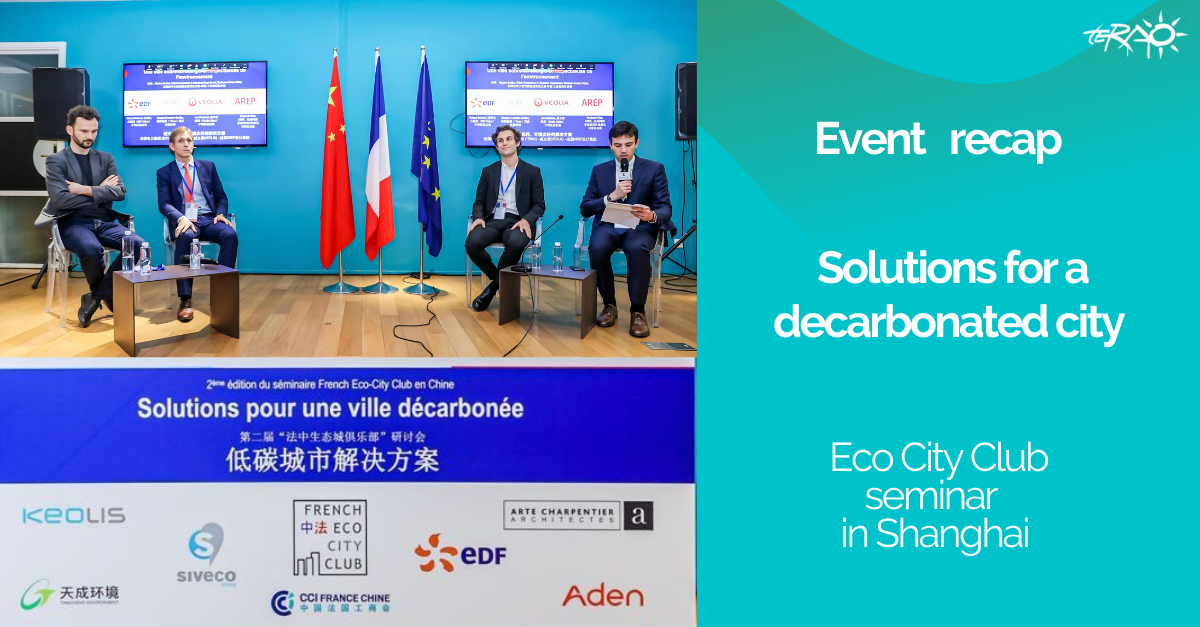 On Thursday 4th November, 2021, at the CCIFC, Shanghai, TERAO was invited to participate as experts for the French Eco City Club, which held a seminar on the "Solutions for a decarbonated city".
The round table speakers
Gaspard Lemoine-Scelles, Business development manager of TERAO Asia, took part in a round table about « An energy-resilient and environmentally-friendly city». The round table lead to fruitful exchanges with AREP's Shanghai Director Benjamin Viale and Veolia China Senior Vice-President Jan Klasinski moderated by Nicolas Sestier, Head of Industries, Cleantech & Infrastructures Department at Business France.
Gaspard speaking
Gaspard Lemoine-Scelles emphasized the role played by buildings on the environmental impact of cities and shared on the importance of taking a holistic approach when designing buildings encompassing users needs and experience, building function, local climate and surrounding environment.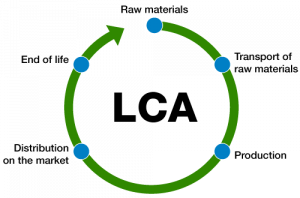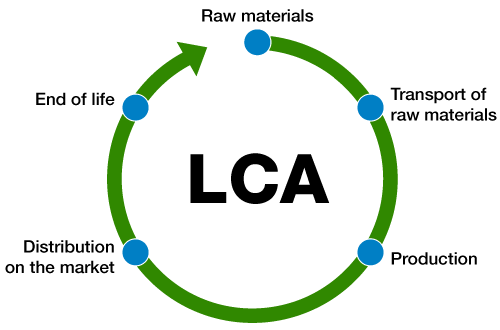 What's more, to limit the environmental impact of a building it must be designed considering its whole life-cycle. In order to limit the energy consumption during operations, the focus must be put on passive design approach.
Passive design
The Sino-French Eco-City Club gathers French companies' experts on topics related to Sustainability at the city level, from building to transportation.
If you need any information on Sustainable Buildings or more specifically on topics related to Carbon footprint assessment and Reduction, Energy efficiency, Comfort improvement or Green Building Certification, please do not hesitate to contact us at glemoinescelles@teraoasia.com. TERAO would be happy to help you to understand and reduce your environmental impact.