Last Wednesday 19th May, 2021, TERAO Asia was glad to speak at the training session for HQE organized by Cerway and CSTB.
It was held within the 17th edition of the international Conference on Green and Energy- efficient building and new technologies and Products Expo, in Chengdu.
During this event, our colleague Yiyi Luo shared her feedback about the recent HQE project (Pre-assessment) we have worked on in Wuhan she has worked on, for Sunac Real Estate developer and about HQE in general.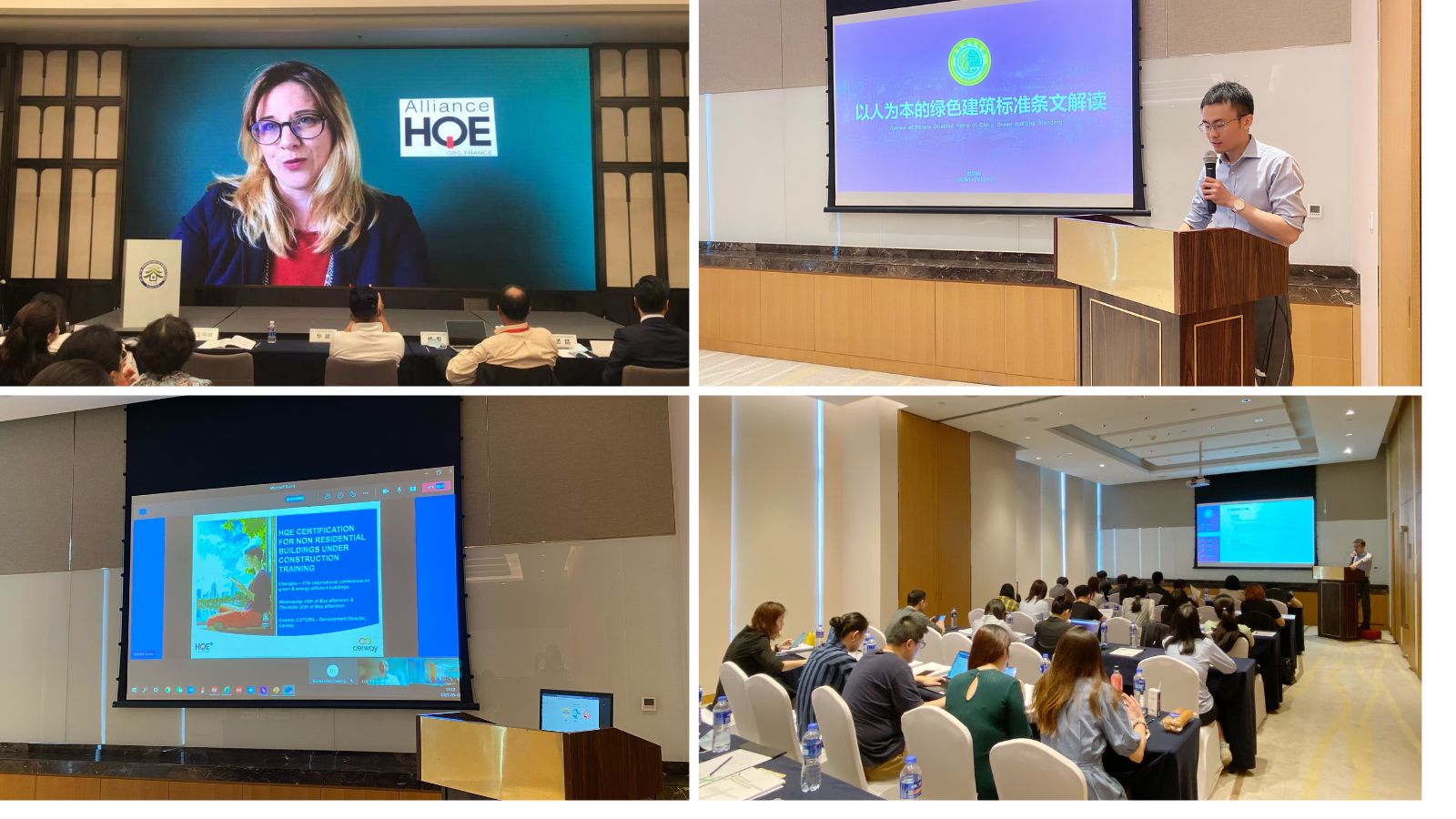 Credits: Cerway
Because the project is located in Wuhan, within the Sino-French eco-city, it should apply also the GBL (Chinese Green Building Label) and the HQE at the same time, so the synergies between both certifications were highlighted.
She also introduced the different high points of the project around the different categories such as the good site location, the way to reduce waste, water and energy as well as how the project would increase comfort of the users and future visitors.
TERAO Asia was glad to be invited by Cerway for this event.
If you need more info about HQE in China, do not hesitate to contact Yiyi at yluo@teraochina.cn or our BD manager Gaspard at glemsce@teraochina.cn. We would be glad to assist you for your green building certification under HQE, GBL, LEED, BREEAM or WELL.
News about this event on Cerway linkedin (French) : https://www.linkedin.cn/feed/update/urn%3Ali%3Aactivity%3A6806199165987631105/?actorCompanyId=11184178