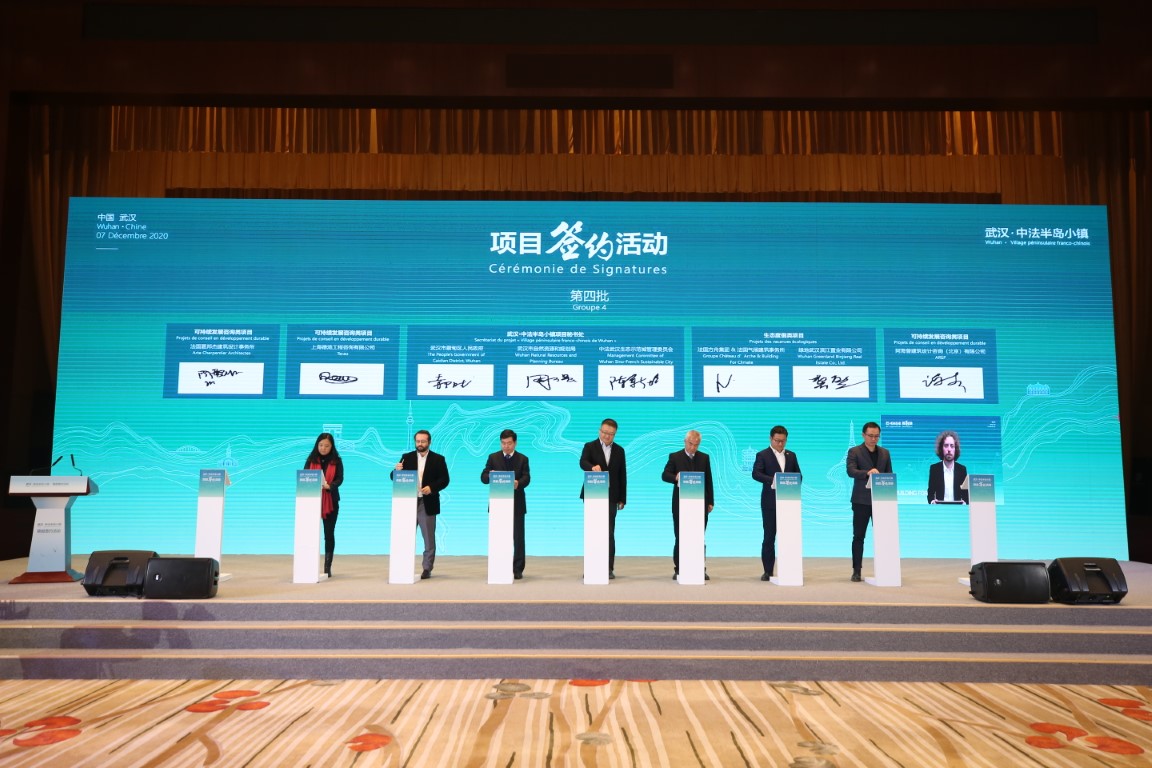 One year after our last visit to Wuhan, TERAO team went back to show their support to the city, especially after COVID-19 crisis.
On December 7th, 2020, TERAO was invited to participate of the first signing ceremony of "Wuhan Sino French Peninsula town", which is part of the core demonstration project of Sino-French Wuhan Caidian Pilot Eco-city. With 24 other companies involved either as investors or consultants, TERAO will be part of the project as Sustainability consultant.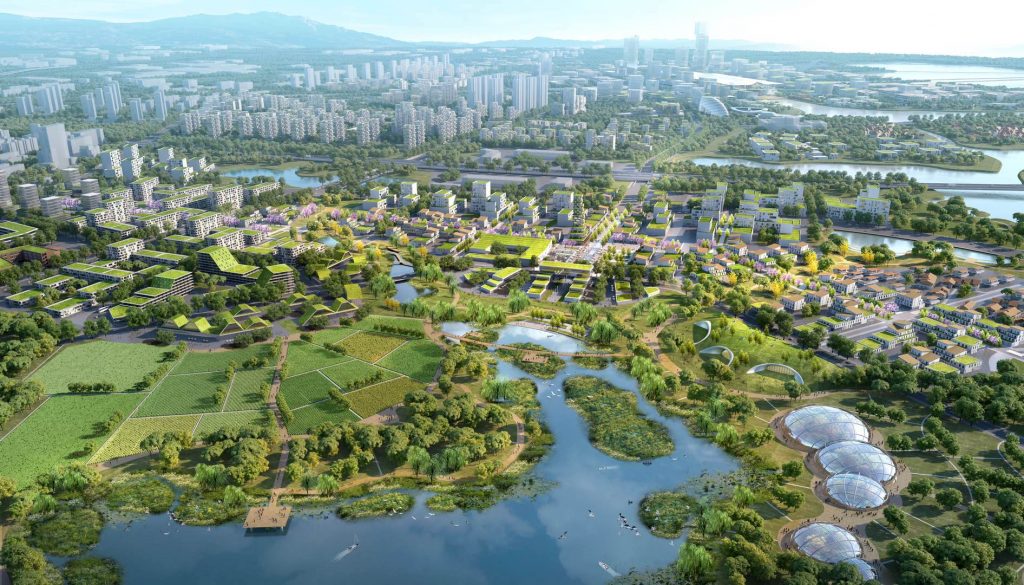 Sino-French Wuhan Caidian Eco-City
The goal is to make the Peninsula Town a demonstration project strengthening cooperation in ecological field, scientific and technological innovation and cultural field, jointly realize sustainable development, promote high-quality development, and promote cultural exchange and mutual learning.
Alongside with TERAO, companies such as AREP architecture firm, ADEN, Arte-Charpentier architecture firm were present to show their involvement in the project.
In this regard, TERAO has already started to support the area for HQE certification, through the kick-off meeting for the design of two buildings located in the Caidian Sino-French Eco-city in the future. Both buildings need to be certified HQE (Haute Qualité Environnementale), the French Green Building label, therefore, TERAO is supporting on the HQE certification work in both projects.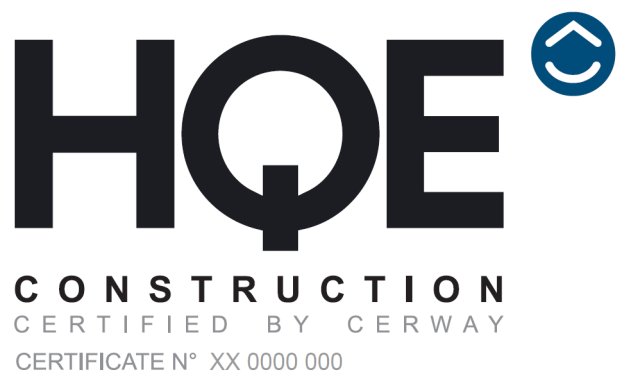 Besides, TERAO team members also met with potential customers developing projects in the Caidian Sino-French Eco-city. Those recent visits to Wuhan show that the city is ready to welcome different stakeholders back to foster its development, especially after the COVID-19 crisis. It has especially strengthened its position for Sustainability goals.
---
Official article about signature ceremony:
首批26家企业签署意向入驻协议,这个核心项目助推中法生态城迈入新发展
http://m.cnhubei.com/content/2020-12/08/content_13491308.html with pictures
If you would like to receive more information about the green building certification and the sustainable design strategies, please do not hesitate to get in touch with our consultancy team through our Business Development manager Gaspard Lemoine-Scelles, email : glemsce@teraochina.cn.
TERAO would be happy to help you optimize your asset through the HQE, GBL or other green building standards.