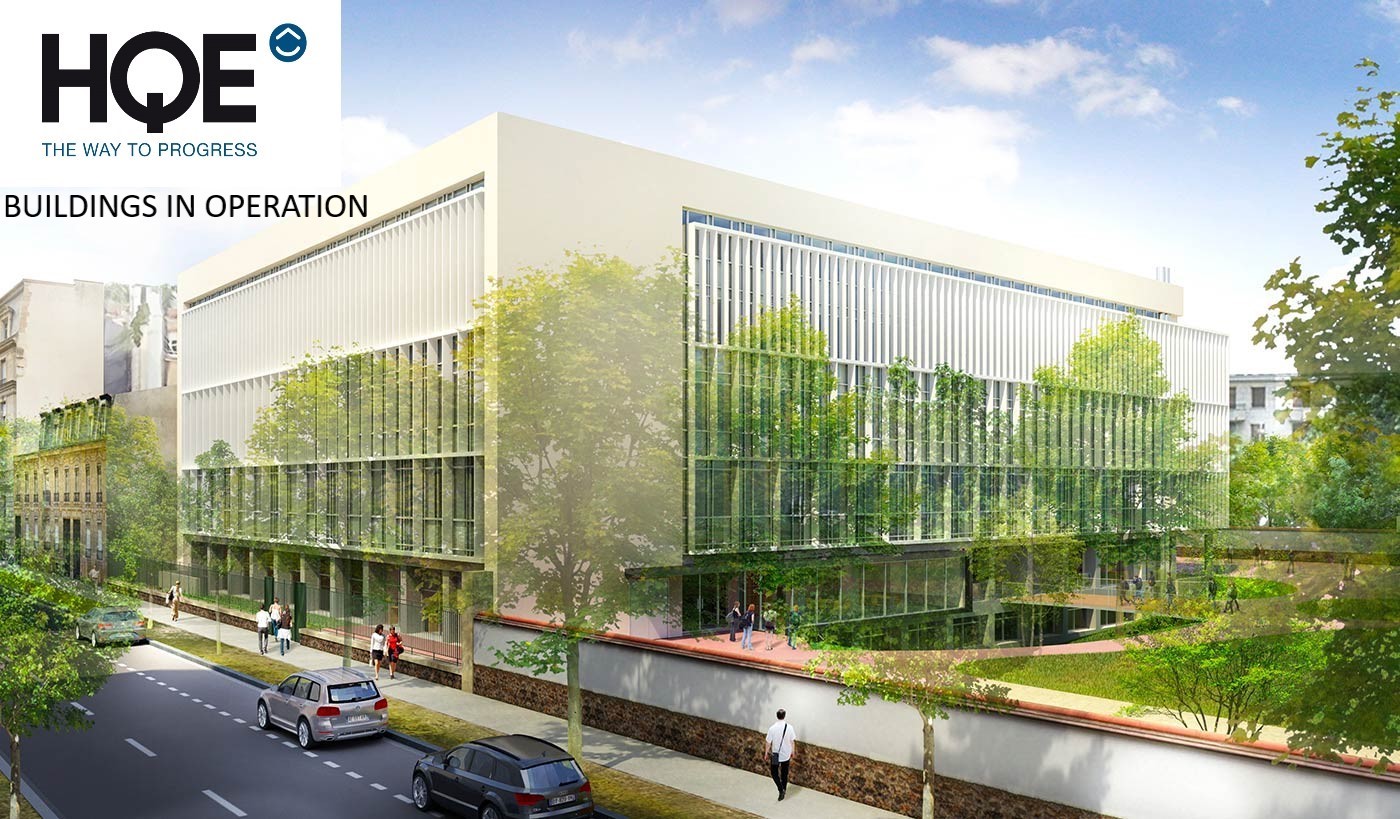 What is HQE – Building in Operation?
The HQE ™ certification (High Environmental Quality) is a French environmental scheme for buildings and sustainable territories. In France the first projects with the HQE denomination were started in 1993. Michel RAOUST, founder of TERAO, was one of the pioneers working on these projects.
HQE is a qualitative certification, adapted to the context of the project and the country, allowing to certify projects anywhere in the world in the regional and international scene. Through its 14 categories it is possible to evaluate the entirety of an asset and give a final score, from "Passable" to "Exceptional"
The scheme Building in Operation offers an opportunity to the building owner/operator/user to evaluate the asset, improve its efficiency and increase the value on the market. It covers 3 certification Areas than can be treated separately or together:

The main benefit is to better understand the building through a management system improving control over operation costs, especially water and energy consumption as well as the working conditions having a positive impact on any business.
How does it work?
First of all, it is necessary to define the certification perimeter and the chosen areas (Sustainable Building, Sustainable Management or Sustainable Use). Then the certification cycle has to be chosen between a period of 5 years or a period of 3 years.
During these 3 or 5-year periods, continuous compliance with the requirements of the Scheme is verified through a number of interventions.
A certification cycle includes:
1 admission audit
2 or 1 follow-up audits depending on the duration of the certification cycle
After 3 or 5 years the asset can go through a renewal audit in order to continue to use the mark "HQE".
HQE and TERAO
TERAO has the experts to certify buildings under HQE – Building in Operation. For instance, it has supported and helped the Louis Vuitton Foundation in implementing and obtaining the HQE – Building in Operation at Outstanding level for the Sustainable building area and Excellent level for the sustainable Management and Sustainable Use areas. See more in our article "HQE in « operation » for the Louis Vuitton Foundation museum in Paris".
---
TERAO is pushing the way to improve the environmental quality of the building in operation through technical solutions or certification scheme. If you want to learn more or better understand how your asset can be HQE – Building in Operation certified, feel free to contact us at nieong@teraochina.cn for further information. We would be pleased to assist you.