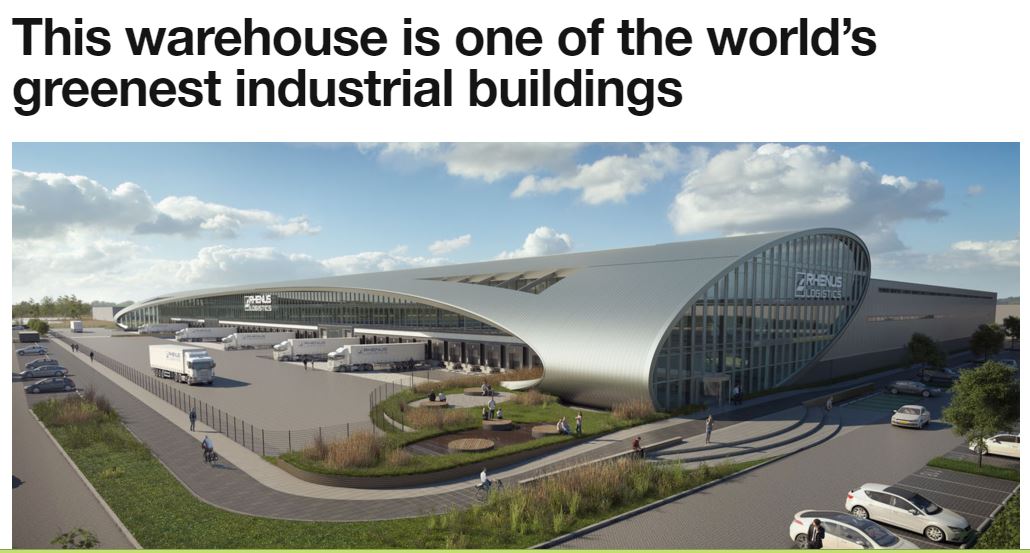 Original article from the World Economic Forum website: https://www.weforum.org/agenda/2019/08/netherlands-greenbuilding-architecture-sustainability
Let's hear our Operation Director Maxime Besseas's insights about this building:
A warehouse is not treated in the same way as a classic building because of the spaces to be thermally conditioned with very little internal input.
Major consumptions will therefore often be heating, ventilation and lighting. A passive design is a major strategy to reduce these three consumptions: through natural ventilation and Canadian wells, for example, the consumption of heat can be reduced significantly.
By optimizing glazed areas to provide enough natural lighting without increasing heat consumption and installing sensors of brightness, the consumption of heating and artificial light would also be greatly reduced.
By coupling a passive design approach with energy production via renewable energies (geothermal, photovoltaic panels), the building can therefore be zero-energy building, thanks to a potentially important solar production capacity through the available roof surface compared to the low consumption of a warehouse.
This building also got the BREEAM Outstanding certification, which is the top level that a building can get using the UK-origin green building assessment.

At TERAO, we have the expertise to optimize designs of industrial building, as shown by our several case studies in China (see portfolio on the https://teraoasia.com/portfolio/). Moreover, with 11 and more ongoing project in China under BREEAM, TERAO has the right experience to certify your sustainable building under this scheme.
For more info, do not hesitate to contact us at contact@teraochina.cn.