Today you will learn more about Ting, one of our project engineers based in the Shanghai office. Discover more about Ting, our cheerful and conscientious engineer. Have a good read!
---
Q1: What is your role in TERAO and since when?
Ting:
I have worked in an architectural design institute company. During that period, I followed a green building tutor and published an international high-level paper. I have relevant experience in building design modeling, green building simulation, building construction drawing, and building project management. I hope to be an expert in the field of sustainable development of green buildings, that is the reason why I joined TERAO as a project engineer in November 2022.
Q2: What do you like in your role at TERAO?
Ting:
I like to do technical studies because there is something rewarding about tackling a complex problem and finding a solution all by myself. The sense of achievement I experience in those moments is truly remarkable. It's not just about solving the problem, it's also about the invaluable knowledge I gained through the process.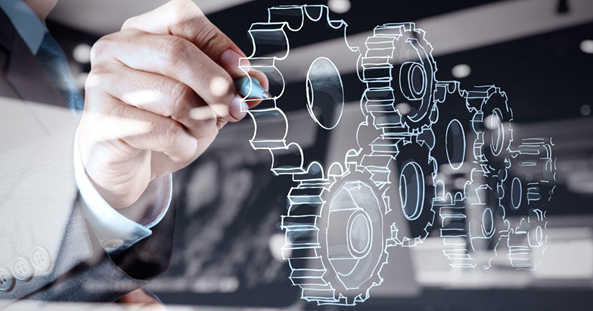 Q3: Why did you choose to work at TERAO?
Ting:
First, the huge growth potential and positive environmental impact of the green building industry made a deep impression on me.
Moreover, the wealth of experience and expertise possessed by TERAO greatly appealed to me. By joining TERAO, I knew I would have the opportunity to work alongside a highly skilled and dedicated team.
Lastly, as a French company, TERAO offers a friendly environment. Collaborating with colleagues, sharing ideas, and embracing different perspectives greatly attracted me. The freedom and creativity resonated strongly with my own values, fostering an environment where I can thrive both personally and professionally.
Q4: What is one of your values that is in line with TERAO Values (transparency/commitment/thinking ahead), and why is it a value for you?
Ting:
An equal and free working atmosphere is a value for me because it aligns with the principles of transparency, commitment, and thinking ahead. It creates a foundation of trust and mutual respect, enabling individuals to collaborate effectively, make informed decisions, and anticipate future challenges and opportunities. Moreover, it leads to higher job satisfaction, increased motivation, and ultimately better outcomes for both individuals and the organization.
Q5: What is one of your hobbies outside of work?
Ting:
One of my favorite hobbies is Free Riding. The moment I start riding, I can feel the crisp, refreshing air filling my lungs and I find myself immersed in the breathtaking beauty of the surrounding scenery. What makes Free Riding even more special is the dual benefit it brings to my body and mind. It's a thrilling way to stay active and maintain a healthy lifestyle while having a blast.
Q6: Favorite quote/motto?
Ting:
But do good deeds, don't ask about your future.
Q7: A short sentence to describe you.


---
If you want to contact Ting for any questions about sports, cycling, cooking, or building certification such as HQE, BREEAM, or LEED, feel free to contact her at twen@teraoasia.com.