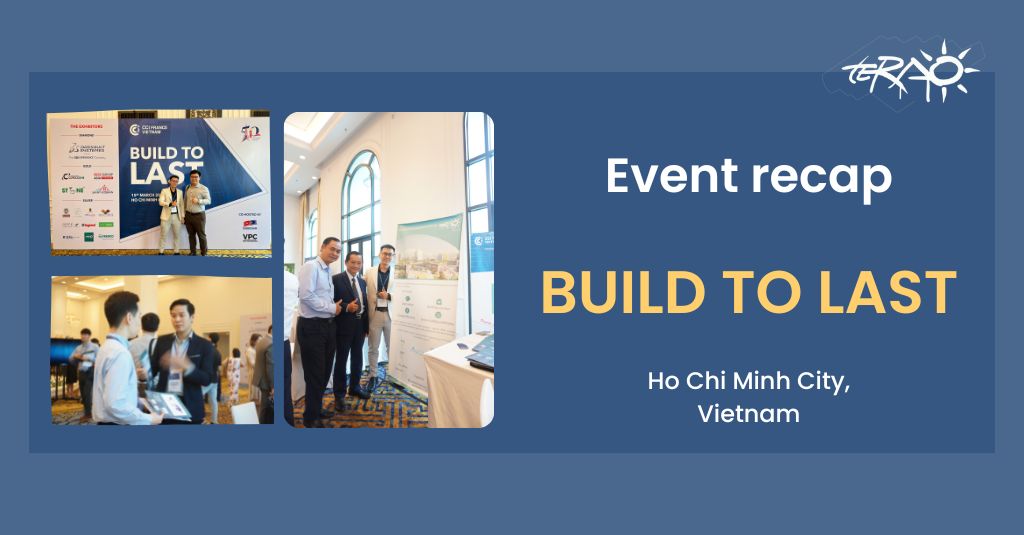 Yesterday, on March 15th, 2023, Build to Last happened in Ho Chi Minh City with the participation of individuals and organizations operating in construction sectors in Vietnam. The event includes exhibitions, seminars, workshops organized by French Chamber. Additionally, it was a chance to connect Vietnamese, French and Foreign companies in the construction sectors to share their vision for the future of the construction industry in Vietnam, their insights or even those who consider investing or developing their business in Vietnam.
TERAO was honored to provide solutions for visitors on the path of sustainable development and we had the opportunity to meet and network with many clients. We were able to discuss their business needs and how our services could help to meet those needs. We were able to explain n detail our services such as low carbon, energy efficiency, thermal comfort, green building certification and answer any questions they had. We are so grateful for each and every client who visited our booth and showed an interest in our company. We also connected with other vendors to learn more about their services and products, which allowed us to build relationships with potential partners.
Our colleague Son introduces our services to visitors at TERAO booth
At the event, TERAO welcomed visitors to the booth from all organizations, investors and businesses. We met, interacted and shared solutions to support businesses toward sustainable development. It was an amazing experience for us to have the chance to meet so many visitors and have meaningful conversations with them about our services.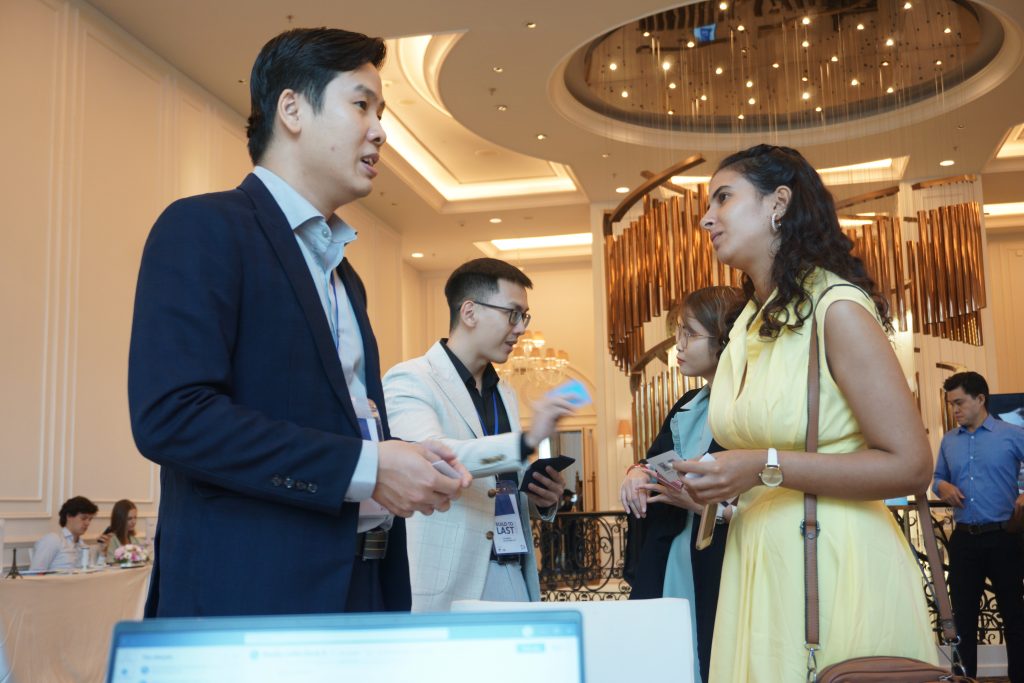 Mr. Hieu Huynh – TERAO South East Asia Operation Manager exchanged with visitors
We had a wonderful time at the event and it was a great success. We made lots of connections and had many valuable conversations with potential partners. We were delighted to have the opportunity to showcase our business and the feedback we received was overwhelmingly positive. All in all, it was an enjoyable and productive experience that we are proud to have been a part of it.
If you need any information about sustainable development, low carbon, energy efficiency and building comfort, please do not hesitate to contact our Business Development Director at glemoinescelles@teraoasia.com.
TERAO Asia
As a global consulting and engineering company involved for 30 years in energy efficiency, low carbon and green building engineering, TERAO has always been responsible and committed to spreading sustainable construction professional knowledge. Through each event, TERAO is making an effort for sustainable development.