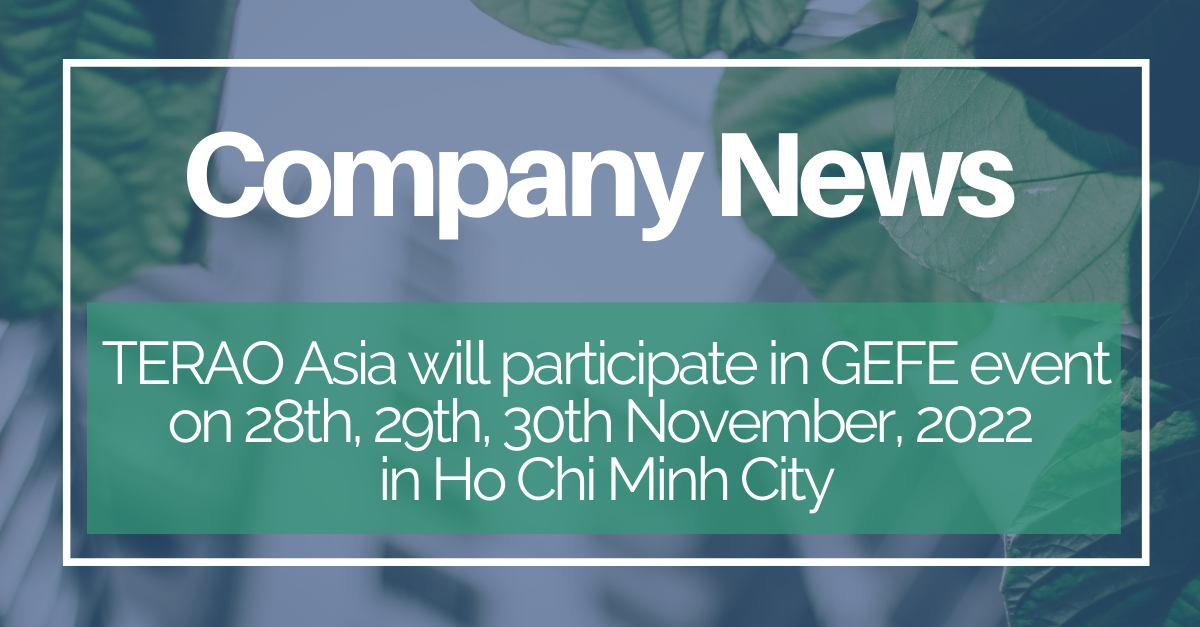 This November, The European Chamber of Commerce in Vietnam (EuroCham Vietnam) will host the "Green Economy Forum & Exhibition (GEFE) 2022" at Sala's THISO SkyHall in Ho Chi Minh City.
This event will take place from November 28 – 29 – 30 with more than 150 participating businesses, with a total area of more than 5,000 m².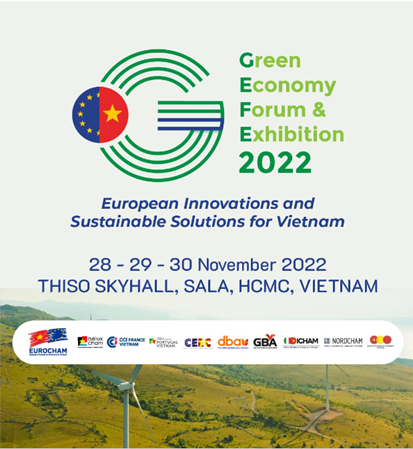 The event's purpose is to assist Vietnam in fulfilling COP26 obligations and the socio-economic development objectives outlined in its National Green Growth Strategy for 2021-2030 through knowledge sharing, tech transfer and investment planning programs.
TERAO Asia will participate as an exhibitor during the event: we would like to share our knowledge and experience with our clients in terms of energy efficiency, carbon reduction, comfort improvement to achieve green building certification and sustainable development.
Find us at GEFE Event from November 28-30, French Pavilion or contact Terao Sales & Marketing administrator Ms. Thanh at ttran@teraoasia.com