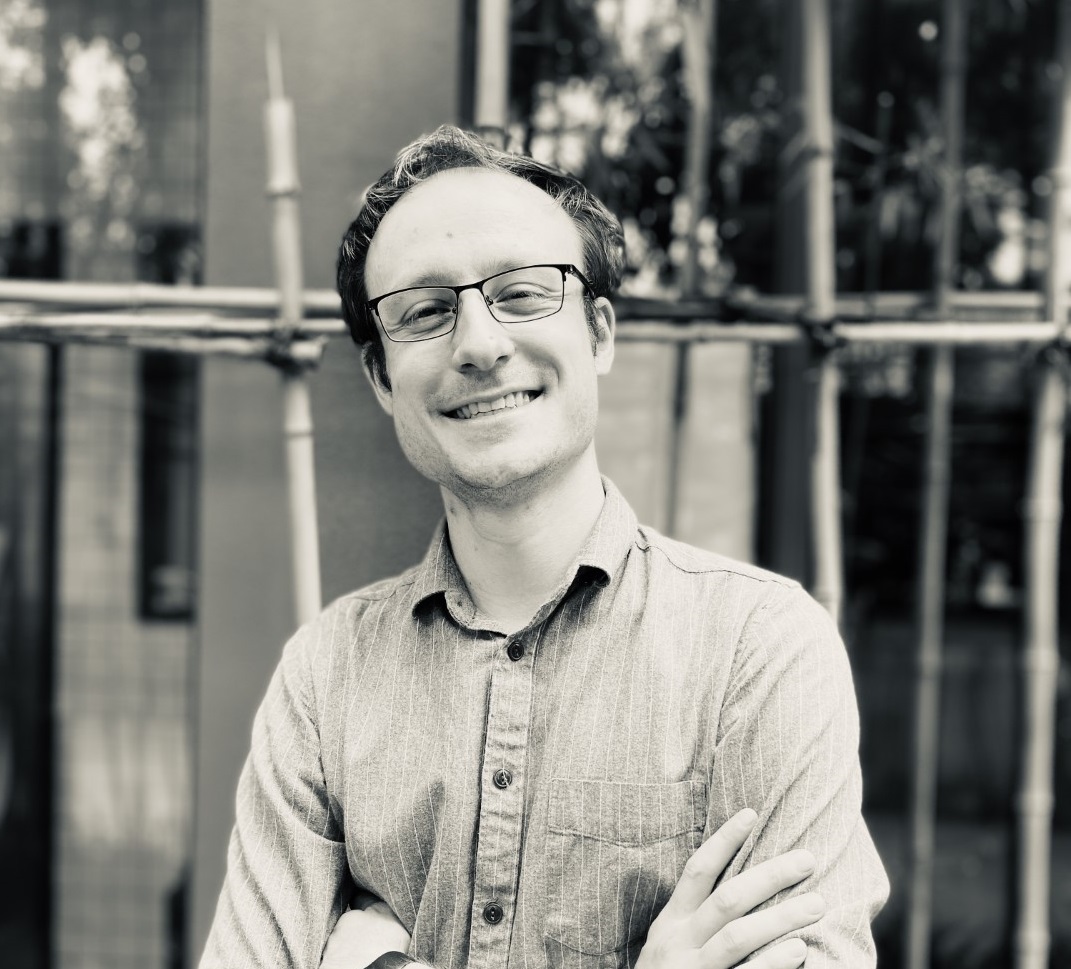 Today you will meet Simon, one of our Senior Project Manager, who is specialized in Energy Efficiency and…Music !
Let's discover more about him below.
---
Q1: What is your role in TERAO and since when?
SJ: I am a Senior Project Manager, specialized in Industrial Facilities. I handle certification projects, and energy efficiency projects outside of the standard certification processes. I joined TERAO in January 2018.
Q2: What are your credentials/past experience, for working in your position?        
SJ: I have made all my career in the field of sustainability and energy efficiency, ever since I graduated from Engineering college some ten years ago. I started out in the design and construction of PV power plants back in France. When I arrived in China in 2014, I switched my focus to building sustainability, and particularly in small industrial facilities. I was in Shenzhen, and that's where the market was: ageing industrial parks, with clusters of companies in the electronics supply chain. When I joined TERAO, I essentially continued in the same field, with added reach and more variety, since the factories / industries around Shanghai are very diverse. A perfect place to work and learn!
Q3: Why did you choose to work at TERAO?
SJ: TERAO offered the opportunity to use the technical expertise I had been building up in Southern China, and apply it to a wide range of projects. The company already had an impressive list of references in industrial projects across China in the past ten years, which is highly unusual and very valuable for a sustainable consultancy. Also, TERAO is a small, young, driven team who never take anything for granted, which was a great fit for me.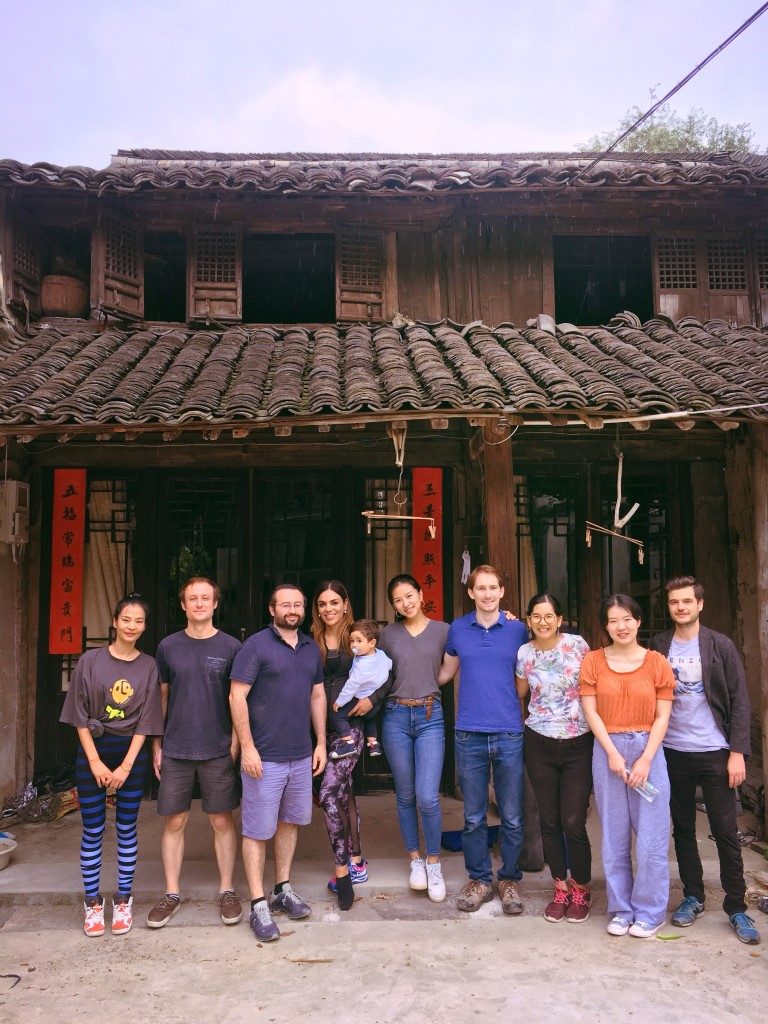 Our young team
Q4:  What do you think you bring to the company in general?
SJ: My role is to deliver my projects, from start to finish, and bring tangible value to my clients. We are committed to providing actual technical solutions on our projects, during their whole lifetime. We are NOT here in this market to show up at the end of a project and just gather some evidence for a certification. I believe I help to bring this vision to a concrete reality on our projects, with strong ownership of our projects.
Also, thanks to my background, I help TERAO to develop our services and references in existing facilities. It is becoming clearer with each passing year that the market in China is moving away from a 100%-greenfield construction market, and that the renovation of ageing buildings becomes a necessity.
And that's great news! It is fascinating (and frankly not all that hard) to turn an ageing, energy-hungry building into an energy-efficient, user-oriented, environmentally performant one. You can also greatly reduce the impact of your project on the environment, compared to the outdated approach of knocking the old building down and rebuilding a new one from the ground up.
We are here to accompany our clients in this market too.
Q5: What is one of your values that is in line with the TERAO Values, and why is it a value for you?
SJ: I like that we have Transparency as one of our core values. I believe that it is absolutely necessary in our business. We very much value transparent discussions with all our partners and clients to find the best solutions on our projects. This is how truly Sustainable buildings can be made.
Q6: What is one of your hobbies outside of work?
SJ: I spend quite a lot of my free time playing music and writing songs. You might meet me in one of the open-mic nights around town.

Q7: A short sentence to describe you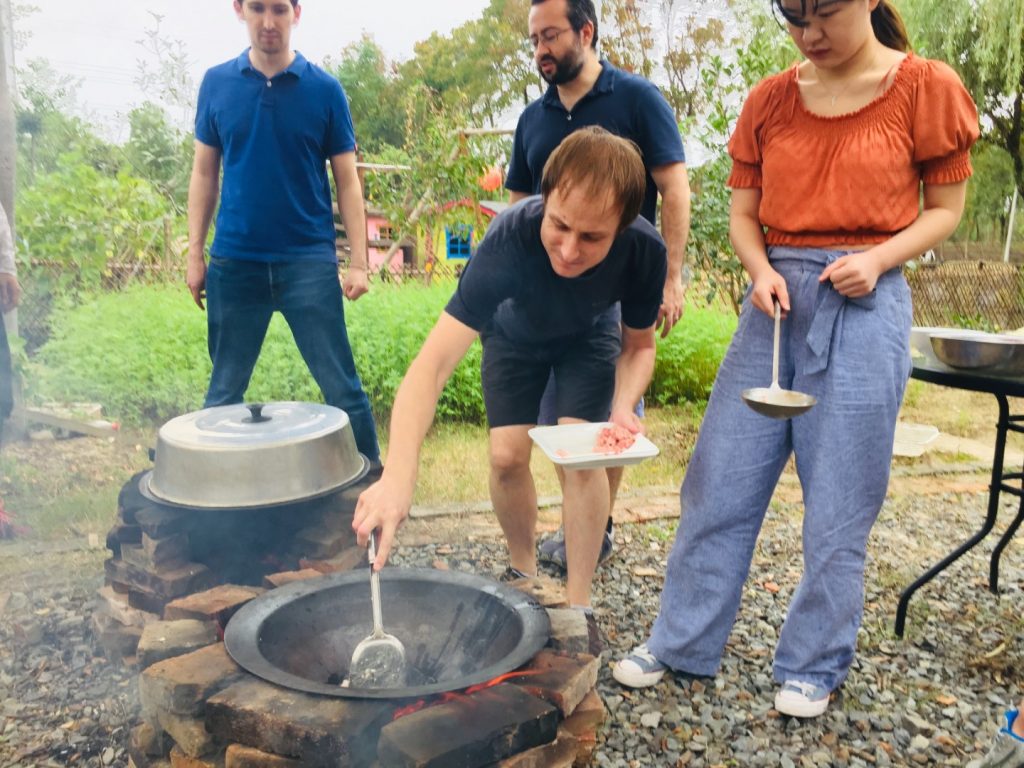 Simon cooking Chinese food for the team
Q8: Your nickname in the company?
SJ: When I started at TERAO Asia, I was still based in Shenzhen for a little while. I would come to Shanghai for meetings, site visits and so on, but I did not always tell the whole team in advance. So sometimes my colleagues would walk into the office and be surprised to see me sitting there… I got nicknamed "The Flash" for this habit of appearing suddenly in the office!
Q9: As a project manager, what is one of the most memorable or most challenging project you have had recently?
SJ: That's a tough one… there are many good memories to choose from, thanks to a great team here at TERAO, where solidarity is strong. Among the many unexpected events of 2020 so far, I had to cover for a colleague of mine on one of his projects in South-East Asia. I was allowed to travel there, he was not, and so I ended up leading a site visit there on very short notice. Thanks to intense WeChat tutoring in the days before, it went very well! I would say this is a typical example of how a challenging situation turns into a good memory. You just need the team to make it happen!