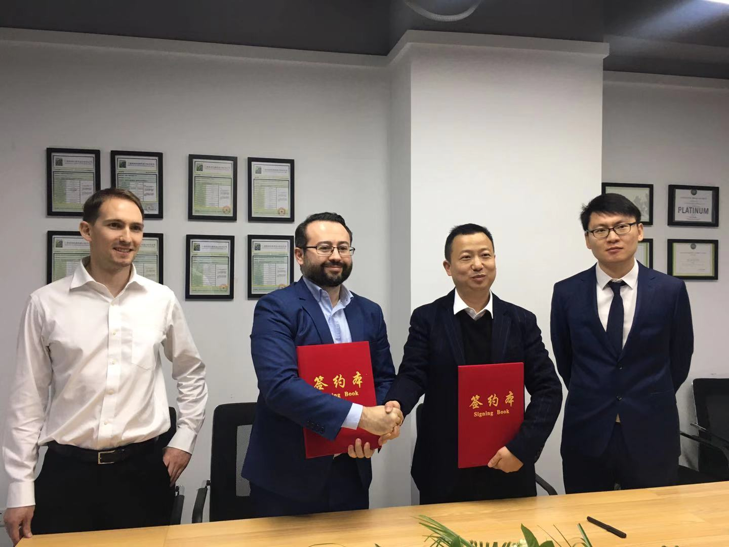 On December 18, 2019, Terao was invited by Wuhan GBwinds technology engineering company to attend "Focus on ecology, illuminate the future – 2019 technical seminar" in Wuhan sponge city real estate construction development technology seminar.
The meeting was sponsored by Wuhan Science and Technology Construction Commission Sponge City professional committee and Wuhan real estate development association. Wuhan GBwinds technology engineering company also was one of the organizers.
The attendees were experts and researchers from design institute in the field of sponge city as well as the relevant designers from major real estate development enterprise.
During the meeting, Terao attending as consultants of Caidian Sino-French eco-city, analyzed the design strategies in "HQE Community Planning" design for sponge city.
Our technical manager Maxime Besseas introduced the main content of HQE community planning certification, and emphatically pointed out that in the French green community certification system, LID (Low-impact development) design for rainwater management and soil conservation has the similar goals and strategies with sponge city design in China.
At present, several projects in Wuhan, including Caidian Sino-French eco-city, will be certified by HQE and GBL. The projects types are various including community planning, new construction and renovation. In HQE certification system, the assessment regulation for stormwater management can be a good combined with sponge city design strategies of Wuhan, synergize and complete each other with GBL, to build our cities with a macro perspective, an integration thinking and properly infrastructures, improve the quality of life of citizens and living environment.
Strategic cooperation agreement with GB Winds
Terao and GBwinds have signed the strategic cooperation agreement during this meeting, and formed deep strategic partnership to bring much more value in the field of green building for each other.
GBWinds is an influential comprehensive service provider in green buildings in Wuhan. It processes top industry expert consultants, technical team and senior designers and engineers. Relying on quality service and good reputation, GBWinds established stable relations with China Vanke, Country Garden, Hengda and many others customers. Based on the company's spirit of "mutual benefit, mutual profit, stability and high quality".
We will draw on our extensive experience in such projects around the world to provide efficient and sustainable solutions for sponge city construction.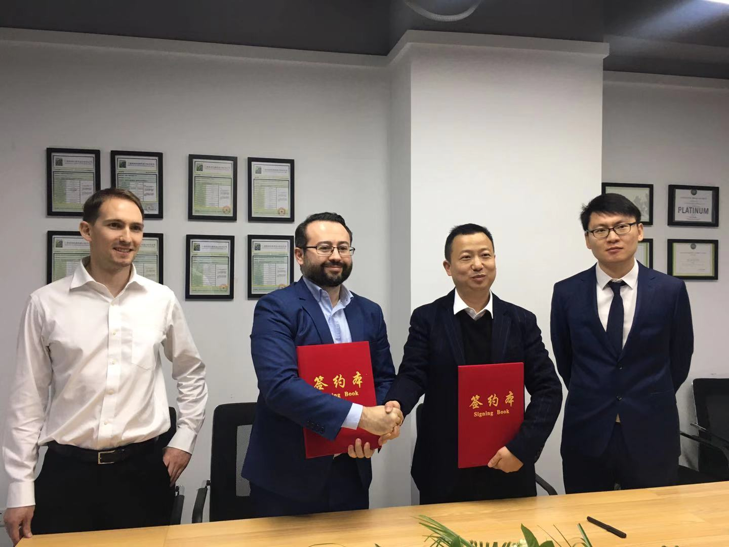 Manuel Ramos (Manager of Terao) and M. Yang Jie (Manager of GBwinds)
M. Manuel Ramos, manager of Terao said: "Terao is pioneer for HQE certification in France with experience in China, we have the advantage of being technically knowledgeable and experienced on green building projects, with capabilities in both China and Europe. GBwinds is a very professional technology company and also has lots of experience in the field of GBL certifications. Our cooperation could make fully use of both sides' advantages in green building expertise and feature, start with Caidian Sino-French projects, taking more steps in greenization and sustainable development for Wuhan.
————————————————————————
If you would like to receive more information about the green building certification and the sustainable design strategies, please do not hesitate to get in touch with our consultancy team through our email contact@teraochina.cn.
TERAO would be happy to help you optimize your asset through the HQE, GBL or other standards.
Author: Yiyi Luo罗依依