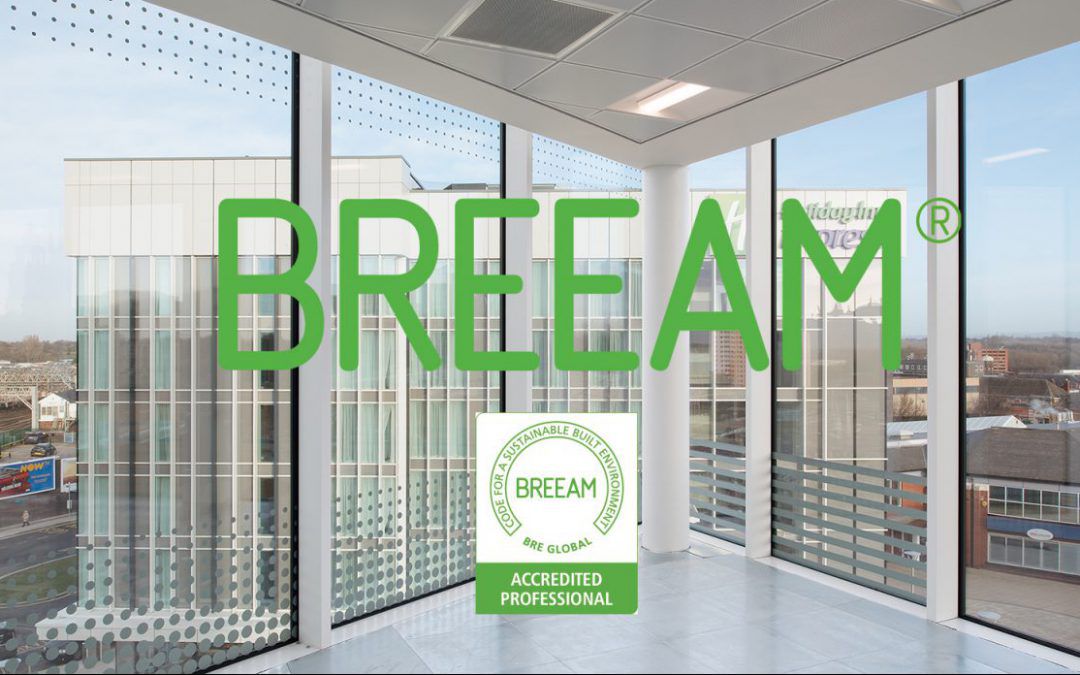 BREEAM (Building Research Establishment Environmental Assessment Method) is an assessment tool and green building certification provided by the BRE (Building Research Institute) for new construction buildings and refurbishments & fit-out projects.
To date, BREEAM has been used to certify over 530,000 buildings assessments across the building life cycle and it is being applied in over 70 countries, of which 83% in the UK and 17% Internationally. In China,  more than 6,000,000 m² has been certified already.
BREEAM NC (New Construction) can be used to evaluate the sustainability of any new building or refurbished buildings against the nine sustainability categories used in the BREEAM certifications.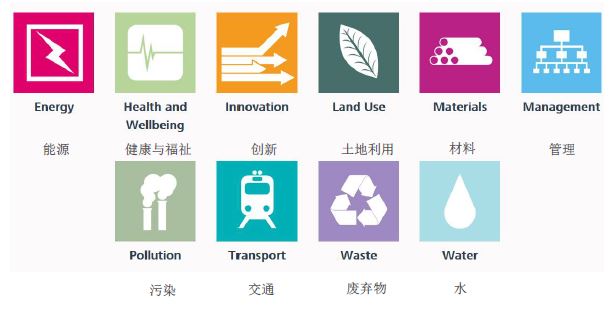 The BREEAM ratings range from Pass, Good, Very Good, Excellent to Outstanding and it is reflected in a series of stars on the BREEAM certificate.
BREEAM ratings
The Value of BREEAM
According to 'The value of BREEAM' published in 2016, it is stated that using Green Building scheme such as BREEAM would enhance:
The Asset Value: The 2013 report by the World Green Building Council making the 'Business case for green building', suggests that certified green buildings have sale prices increased by up to approximately 30% compared to conventional code-compliant buildings and rental rates increase by up to 9% compared to conventional code-compliant buildings.
Operating costs reduction – reducing lifecycle costs: BREEAM is the only one (amongst five green building schemes considered) that addresses management with regards to functionality and controllability of building systems. 43% of the BSRIA Value of BREEAM survey respondents identified operational cost savings among the benefits of BREEAM. In particular, this report emphasises how BREEAM encourages the use of intelligent controls and smart metering, which can facilitate maintenance and performance and thus reduce associated costs.
Health and wellbeing of building occupants: Improving indoor environmental quality and occupant health has been one of the main objectives of BREEAM for over 25 years. As an example of the impact such factors can have, research by the World Green Building Council says better indoor air quality can help improve staff productivity levels by as much as 8-11%.
On the other hand, it is shown that Green Building CAPEX increase are as follows:

Source: Tata Steel, British Constructional Steelwork Association Limited, AECOM, Cyril Sweett, The Steel Construction Institute, Development Securities PLC, 2012.
Particularities of BREEAM against other schemes
It is one of the only green building schemes to include credits for "Management", thus improving the holistic approach needed in green building conception and construction.
BREEAM scheme is particularly well adapted to China, as it is adaptable to local and climatic conditions, and has many crossroads with the GBDL, and especially the new version "GB/T 50378-2019 绿色建筑评价标准" which is going to be implemented from August 1st, 2019.
Two BREEAM AP and Two BREEAM assessors in TERAO team
Maxime BESSEAS and Nathalie IEONG just passed the BREEAM AP exam, which allow TERAO Asia team to take a step forward toward increased existing building sustainability. Congratulations to them!

Moreover, our team already have two BREEAM Assessors (Carine Huang and SONG Dan) who are key stakeholders in the BREEAM certification evaluation and managing our current projects with the rest of the team.
If you need more information on BREEAM certification, please contact us at contact@teraochina.cn. TERAO team will be happy to help you optimize your existing asset sustainable operation under this scheme.
Official website of BREEAM: https://www.breeam.com/discover/technical-standards/