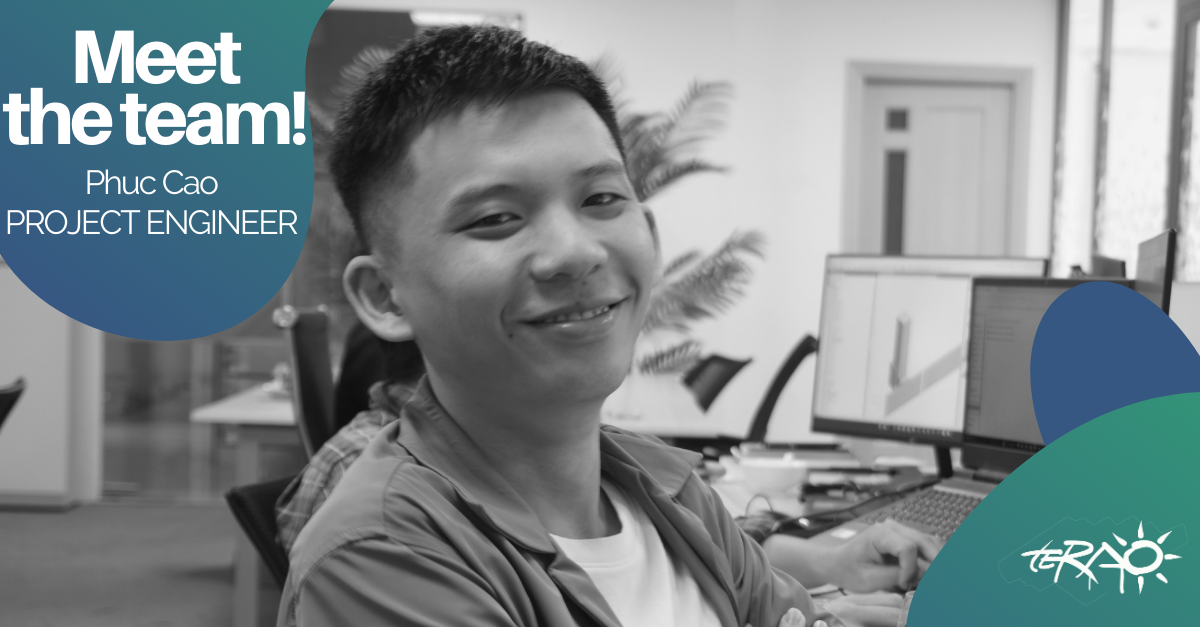 Today you will learn more about Phuc, a Project Engineer based in Vietnam office. Discover more about him and his work in our SEA team. Have a good read!
Q1: What is your role in TERAO and since when?
Phuc: I have been working as an intern since June 2022 and as Project Engineer since Nov 2022. The work so far is mainly about Green Building Schemes and Energy Audit. For Green Building Schemes, I research and analyze data related to the advancement of green building practices across the globe. I then use this data to create energy models that inform the certification process to LEED, BREEAM and HQE standards. I also prepare documents that support the certification process for each of these standards. For Energy Audit, I conduct energy audits for retail stores, which involve calculating the energy consumption of the store and creating detailed reports that highlight areas for improvement.
Q2: What do you like in your role at TERAO?
Phuc: It's the variety of work that I can do that really keeps me motivated in my job. As repetition will often lead to the feeling of boredom, my job so far has always kept me on edge *smile*. It's challenging but worth doing, as it's a way for our clients to develop their projects with the environment in mind.
Q3: Why did you choose to work at TERAO?
Phuc: I was open to job opportunities, thus when I saw the job description for energy modeling, I was immediately interested as I used to think running simulations was so much fun *wink wink*. Working for environmental causes is something I'm passionate about, thus I knew this was a great opportunity. After carefully considering my options, I decided to take a chance and apply for the job. I'm glad I did because now I'm able to make a real impact on the environment while doing something I thoroughly enjoy.
Q4: What is one of your values that is in line with TERAO Values (transparency/commitment/thinking ahead), and why is it a value for you?
Phuc: Transparency. Transparency is essential for building trust and fostering healthy, productive relationships. When people can be open and honest with each other, understanding and collaboration increase. Establishing transparency in relationships encourages people to share their knowledge, ideas, and opinions, creating an atmosphere of collaboration. Transparency also allows people to feel safe, respected, and valued, which leads to a better working environment.
Q5: What is one of your hobbies outside of work?
Phuc: I would say photography, is an excuse to interact with the world and at the same time get to know myself.
Some pictures were taken by Phuc
Q6: Favorite quote/motto?
Phuc: Knowing yourself is the beginning of all wisdom
Q7: A short sentence to describe you.

If you want to contact Phuc for any questions about sustainable design, energy efficiency, green building schemes, energy audit or even photography, feel free to contact him at pcao@teraoasia.com.