BREEAM In-Use (Building Research Establishment Environmental Assessment Method) is an assessment tool and green building certification provided by the BRE (Building Research Institute) for existing buildings in operation.
It can be used to evaluate the sustainability of any non-domestic existing building, against the nine sustainability categories used in the BREEAM certifications.
A standardized recognized method to evaluate your existing building sustainable management
It is based on Global Reporting Initiative, ISO 140001 and ISO 50001 methods: a common set of questions enable a thorough evaluation of different buildings around the world, in a standardized way.
Thus, your asset could be compared to other similar buildings in the BRE database: the more buildings are evaluated with BIU scheme, the better for existing buildings comparison and evaluation.
The scheme can adapt and evaluate existing buildings under three different parts:


For Part 2 and Part 3, the building must have been occupied for at least 1 year, because the evaluation will include data assessment for energy, water, waste and transport, and other records for best practices management etc.
An additional level compared to other BREEAM schemes
Levels of certification for BIU are similar to BREEAM New Construction or RFO certifications, with the exception of the entry-level "Acceptable level", to let more building owners to identify their asset improvement areas.
It is particularly useful in the case of Part 3 – Occupier management, as a sustainably-designed building will only fully be sustainable if is also managed through sustainable operation, maintenance and monitoring and with the participation of its occupier.

Average BREEAM In-Use ratings (2017)
Two BREEAM In-Use assessors in our team
Baptiste Greco and Nathalie Ieong are the first sustainable consultants at TERAO Asia who recently obtained the BREEAM In-Use assessors' credential, highlighting their expertise in existing buildings sustainable strategies. By the acquisition of such accreditation, TERAO Asia team is taking a step forward toward increased existing building sustainability.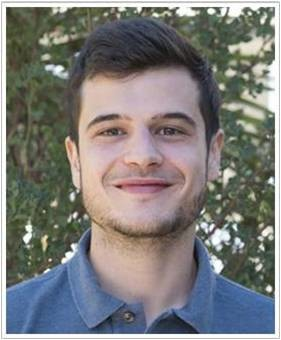 If you need more information on BREEAM In-Use certification, please contact us at nieong@teraochina.cn. TERAO team will be happy to help you optimize your existing asset sustainable operation under this scheme.
Official website for BIU : https://www.breeam.com/discover/technical-standards/breeam-in-use/