Carbon neutrality strategy consulting services
TAILOR-MADE SUPPORT FOR CORPORTATE STRATEGIES
TERAO consultants provide their Clients with :
An analysis of their Practices and a framing of their Low Carbon Ambitions and Objectives / Climate Trajectory
Tools and KPIs for business and project deployment
LCA consultancy services with standardized tools.
A complete library of low carbon solutions and feedback from France and abroad
Summary and detailed Carbon Footprints, Life Cycle Assessments and Carbon Reporting
We support you as consultants and/or engineers, to help you size, arbitrate and design.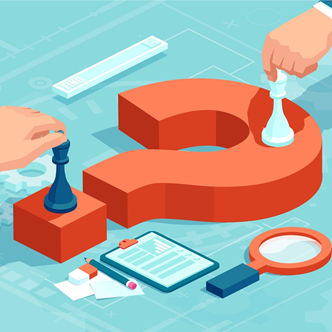 CARBON NEUTRALITY OBJECTIVES WORLDWIDE, IN CHINA, ASIA AND WORLDWIDE
Global policymakers reaffirmed a common road map to carbon neutrality:
Paris Agreement 
: adopted by 196 Parties at COP 21 in Paris, Its goal is to
limit global warming
to well below 2,
preferably to 1.5 degrees Celsius
, compared to pre-industrial levels.
COP 26: The outcome of COP26 – the Glasgow Climate Pact – is the fruit of intense negotiations among almost 200 countries, which did produce new "building blocks" to advance implementation of the Paris Agreement through actions that can get the world on a more sustainable, low-carbon pathway forward.  
China: These include a comprehensive action plan for CO2 peaking before 2030 and a high-level policy framework for achieving carbon peaking and carbon neutrality by 2060
Vietnam: In line with COP26, Vietnam made a commitment to stop deforestation by 2030 and phase out coal-fueled power generation by 2040.
Singapore: The Singapore government aims to halve emissions from an expected 2030 peak by 2050, with Net Zero following as soon as viable.
These texts and public policies commit governments, local authorities, companies and the construction and real estate sector to a low-carbon transition that structures and guides strategies, investments and projects in France and abroad.
TERAO assists project owners, architects and design offices, as a low-carbon consultant, project manager and contractor, in their strategic and operational roadmaps to implement the objectives of reducing greenhouse gas emissions and to meet China pledge for carbon neutrality in 2060, in order to control their impact on climate change and respect the carbon budget of the building sector.
Short and medium-term objectives and strategies, operational programming and design choices, mobilise our expert tools, including TER'ACV, the Predictive Life Cycle Analysis model, to arbitrate on the best choices and orientations by using our REX, low-carbon material library, levers of reuse and circular economy, decarbonised energies, to achieve carbon neutrality and Net Zero Energy over the entire life cycle of Parks and Real Estate Projects.
How to define the appropriate objectives, the global strategy of an organisation, the action plans and their deployment modalities for the coming years?