能源效率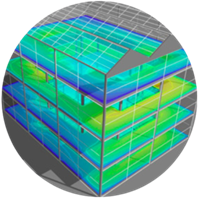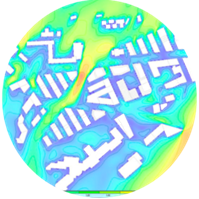 TERAO ACTS AS ENERGY EFFICIENCY EXPERT FOR RENOVATION OR/AND NEW CONSTRUCTION PROJECTS
We support project owners and project managers on the Energy component of their projects according to a 3 steps approach:
Energy sobriety through work on passive buildings and bioclimatic design
Energy efficiency of MEP systems
Renewable energy and smart grid
For carrying out energy efficient design, TERAO has all specific skills necessary to implement it for both new construction and renovation:
Bioclimatism and passive design
Modeling: Energy modeling, Computational Fluid Dynamics (CFD), Urban Heat Island
Certified Measurement and Verification Professional (CMVP)
Optimization and Low carbon energy (ENR&R, smart grid)
Download our Energy Efficiency reference book
AMONG THE STUDIES WE OFFER:
Advanced modeling (Energy modeling, thermal modeling) – Professional expert on EnergyPlus/DesignBuilder software
Energy supply study : Reduction of energy demand, potential for renewable energy and energy recovery RENEWABLE Energy&R
Energy audits
 of buildings and assets
Basic Audit: The basic audit is essentially based on invoices and onsite visits. No measurements are carried out on site, nor a detailed inventory of equipment. The improvement solutions suggested are based on our experience and similar projects and are presented individually.
Intermediate Audit: The intermediate audit aims to understand the energy breakdown and overall consumption of the building thanks to a simplified model developed by TERAO. It includes all equipment seen on site, the presentation of improvements, include technical feasibility, financial estimations, return on investment etc… Some measurements are carried out on the site.
Premium Audit: The premium audit is a detailed and accurate audit of the building and of its possible optimizations. It is based on a thermal model calibrated on invoices and in which envelope and MEP system are modeled. Measurements are carried out on site for example, measurements of IAQ, Temperature, lighting level. The action plan is designed to be integrated into a multiannual work plan or in technical documents in the case of a complete renovation. Savings and cost estimation are therefore reliable.
Commissioning and recommissioning (CBCP certified professionals)
Monitoring and improvement of energy consumption in Operation (CMVP certified professionals for the application of the IPMVP protocol)