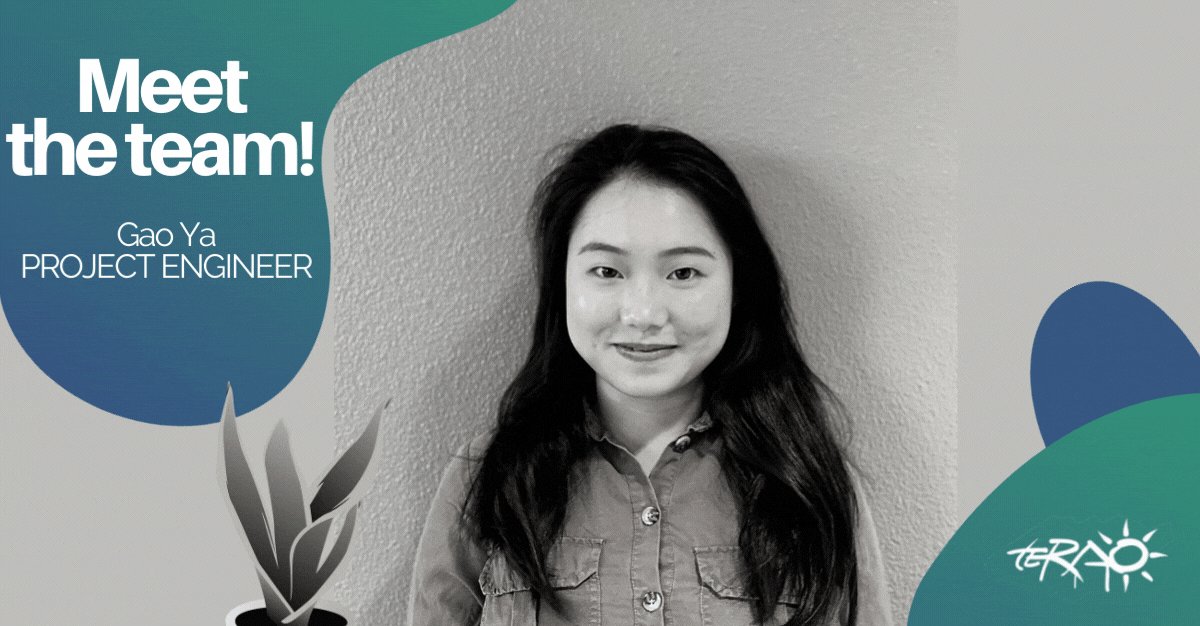 Today you will learn more about Gao Ya, one of our project engineers based in the Shanghai office! Let's know more about her!
---
Q1: What is your role in TERAO and since when?
Gao Ya: I am a project engineer in TERAO Asia since September 2021. My work is related to various fields including life cycle analysis, energy modeling, etc.
Q2: What do you like in your role at TERAO?
Gao Ya: For me, the most interesting part of working with TERAO is that you can learn many things from working. For instance, I have no specific experience in HVAC design, but as an employee in TERAO Asia, I have got to know much knowledge about HVAC from various projects. This has lifted me and made me learn a lot.
Q3: Why did you choose to work at TERAO?
Gao Ya: Because I like the international working environment in TERAO Asia. I believe interactions with people from different cultures can help me grow.
Q4: What is one of your values that is in line with TERAO Value (transparency/commitment/thinking ahead), and why is it a value for you?
Gao Ya: I will say transparency because I think it will be more efficient to work with shared knowledge from colleagues from different backgrounds. And I also like the value of equality in TERAO. Both from the managers and the newcomers we have received mutual respect here, and we can talk like friends during the common lunch break. I think this harmonious working vibe in TERAO makes me feel less stressed, happier, and more positive toward work.
Q5: What is one of your hobbies outside of work?
Gao Ya: I love squash but unfortunately the booking fee for squash courts is too high in Shanghai, so I am trying to find other interesting sports to substitute.
Q6: Favorite quote/motto?
Gao Ya: "A lady with a real sense of temperament never shows off everything she owns. She never tells people what books she has read, what famous places she has been to, how many clothes she has, or what jewelry she has bought because she has no feeling of inferiority."
Q7: A short sentence to describe you (ask your colleagues of TERAO Asia).
"'The hamster girl,because she always hides lots of food in the office! And she loves iced coffee!"
"Gao Ya has a good memory and excellent English capabilities."
"Gao Ya is a motivated project engineer with whom I share the same passion forLotus biscuits."


---
If you want to contact Gao Ya for any questions about LCA, squash, make-up, feel free to contact her at ygao@teraoasia.com.